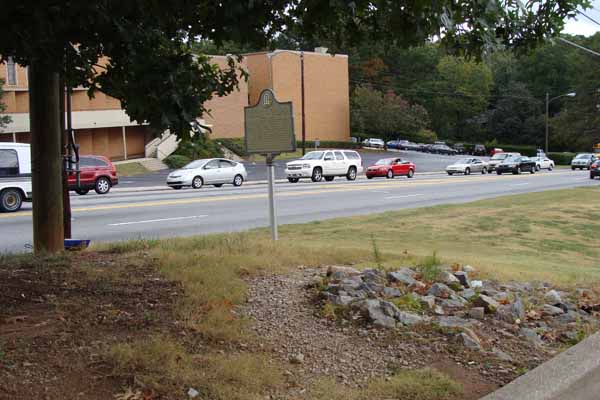 Year Erected: 1954
Marker Text: July 19, 1864. Dodge's 16th A.C., having camped on the N. Fork, Peachtree Creek, moved south on old Shallow Ford road to this point where it joined Schofield's 23d, which had marched S.E. from Goodwin's Crossing (Brookhaven), along roads now designated Briarwood and N. Druid Hills.
The 23d, occupying the road, Dodge made a shift to reach Decatur by cutting a parallel road-crossing S. Fork, Peachtree Creek, at Mason's Mill, present site of Decatur Water Works.
South of the creek, the skirmishers of both Corp were assailed by Wheeler's cav. [CSA] as they moved toward the Decatur Public Square.
Tips for Finding This Marker: At the intersection of Clairmont and North Druid Hills Roads in Decatur.