Legacy Society
Helping to Save and Share Family History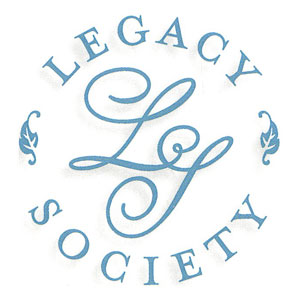 A family's stories are passed on in many ways – photo albums, handwritten letters in faded ink, and tales told at a grandfather's knee.  Many of these family stories are also Georgia's stories, relevant to all who live here.
The Legacy Society invites Georgia families who have shaped our state's history to donate their personal collections of papers, photographs, portraits, and museum-quality materials to be catalogued and archived at the Society's headquarters in Savannah.
Participating families make a planned gift or establish a living endowment to ensure the family's records are preserved and made accessible to researchers for generations. In this way, the family's story and its impact on the state of Georgia and its place in our nation's history will be shared in perpetuity.
Members of the Legacy Society are honored annually at GHS's Annual Meeting.
To learn more about The Legacy Society, please contact Caroline Stevens, Development Officer, at 912.651.2125 ext. 116 or via e-mail.