FOR IMMEDIATE RELEASE
Contact:
Brian Williams, Communications Coordinator
912.651.2125, or Email
2013 Georgia Trustees Announced: S. Truett Cathy and Herman J. Russell
SAVANNAH, Ga., October 11, 2012 – The Georgia Historical Society (GHS) is pleased to announce the selection of the 2013 Georgia Trustees: philanthropist and Chick-fil-A founder S. Truett Cathy and Atlanta real estate entrepreneur and philanthropist Herman J. Russell.
"The Georgia Trustees are the embodiment of the noble principle upon which Georgia was founded, 'not for self but for others,'" said Todd Groce, GHS President and CEO. "The lifetime of service of Mr. Cathy and Mr. Russell reflects the highest ideals of the original Trustees and merits their inclusion in this distinguished group of Georgians. Their leadership and selflessness have shaped the destiny of our state and nation."
Armed with a keen business sense, a work ethic forged during the Depression and a personal and business philosophy based on biblical principles, Cathy took a tiny Atlanta diner, originally called the Dwarf Grill, and transformed it into Chick-fil-A, the nation's second largest quick-service chicken restaurant chain with nearly 1,620 locations. He is one of the country's most generous philanthropists, sharing his prosperity primarily with disadvantaged children. To date, his WinShape Foundation College Program has awarded scholarships to 1,018 students and through WinShape Homes® foster care program, Cathy is "Grandpa" to more than 150 children. Furthermore, through its Leadership Scholarship Program, Chick-fil-A has contributed more than $20 million in college aid to restaurant employees.
No stranger to ambition and hard work, Herman J. Russell began his career at 16 when he bought a plot of land, built a duplex on it and leveraged it to pay his college tuition. After graduating from Tuskegee University, he returned to Atlanta to work alongside his father as a plastering subcontractor. In 1953, he extended his father's business into general contracting and H. J. Russell & Company was born. A champion of civil rights during those tumultuous years, Russell counted Martin Luther King Jr. as a friend and provided counsel and funding during the civil rights movement. Today, Atlanta-based H. J. Russell & Company is the single largest Minority Business Enterprise (MBE) real estate firm in the United States. Some of Russell's better-known projects include many Atlanta landmarks, among them the Hartsfield-Jackson Atlanta International Airport, the Georgia Dome and Turner Field. Nationally-known for his philanthropy, Russell has lived his motto that success in life comes from giving back to your community and that business has a responsibility to the environment in which it operates.
In 2008, the Office of the Governor and GHS reconstituted the Georgia Trustees, an honor bestowed upon leaders in Georgia that dates back to the founding of the colony. The governor signed an executive order to establish the annual appointment of new Trustees whose history-making accomplishments and service – across all fields, demographics and geographic areas – reflect the original Trustees' ideals. GHS is responsible for oversight of the program now in its 5th year. Previous Georgia Trustees include Tom Cousins, Andrew Young, Vince Dooley, Sam Nunn, Hank Aaron, Ted Turner, Marguerite Neel Williams (honored posthumously), and Bernie Marcus.
GHS will honor the 2013 Georgia Trustees at the Trustees Gala on Sat., Feb. 16, 2013, featuring the theme "Eau de Vie," a grand evening of old world charm, including lively conversation with the inductees. The Trustees Gala is the culmination of the Georgia History Festival, the signature K-12 educational program of the Georgia Historical Society.
For information about the 2013 Trustees Gala, please visit www.georgiahistory.com or call 912.651.2125, ext. 120.
SAVE-THE-DATE
WHAT: 2013 Trustees Gala "Eau de Vie"
WHEN: Sat., Feb. 16, 2013
WHERE: Hyatt Regency, Savannah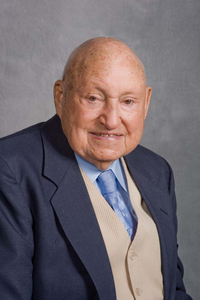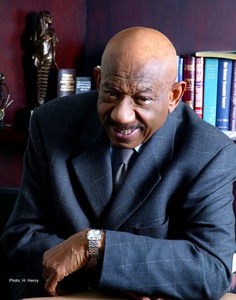 2013 Georgia Trustees: philanthropist and Chick-fil-A founder S. Truett Cathy and Atlanta real estate entrepreneur and philanthropist Herman J. Russell.