Savannah, Ga., January 25, 2018– The Georgia Historical Society's annual Georgia History Festival will hold its Founding City events in Savannah next month, beginning with the Georgia Day Parade and Colonial Faire & Muster.
"We're excited to offer these wonderful events to locals and visitors alike," said Dr. W. Todd Groce, President and CEO of the Georgia Historical Society. "The ability to visit so many historic sites, art and house museums, and other locations where Georgia history took place brings history to life for people of all ages."
The festivities start with the Georgia Day Parade at Forsyth Park on Friday, February 9 beginning at 10:45 a.m. As part of the annual commemoration of the founding of the Georgia colony by James Edward Oglethorpe on February 12, 1733, a tradition dating back to the earliest years of the colony's founding, we invite you to join us as students, musicians, local dignitaries, and costumed historical figures march through Savannah's historic squares during this beloved annual event. The parade will include the Critz Auto Group Banner Contest, which will give local students a chance to get creative with the festival's 2018 theme, "A Legacy of Leadership." The parade is sponsored by Georgia Power and WSAV.
The events continue with the Georgia History Festival's Colonial Faire & Muster, on February 10 and 11, from 10:00 a.m. to 4:00 p.m. Audiences of all ages enjoy this popular, family-friendly annual living history program at Wormsloe State Historic Site. The event features costumed interpreters and vendors offering students and adults a taste of the excitement and adversity of life for the first settlers of colonial Georgia. The Colonial Faire & Muster is sponsored by AT&T and Colonial Foundation, Inc.
February 11 is also the date of the Georgia History Festival's Super Museum Sunday, sponsored by Delta and the Savannah Morning News. Attendees can experience our state's rich history and cultural life as historic sites, house museums, art museums, and other points of interest in Savannah and throughout Georgia open their doors to the public, providing an exceptional opportunity to experience the history in our own backyard. Nearly one hundred cultural institutions will participate in this popular annual event.
All events are free and open to the public thanks to generous support from our sponsors.
For more information about these events or to see a full listing of Super Museum Sunday sites, visit GeorgiaHistoryFestival.org.
###
2018 Festival Sponsors: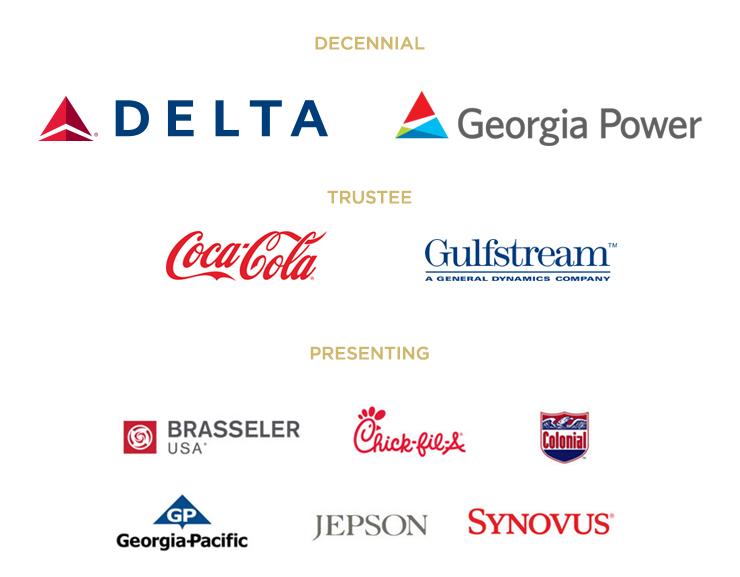 View full list Georgia History Festival sponsors.
ABOUT GEORGIA HISTORICAL SOCIETY
Georgia Historical Society (GHS) is the premier independent statewide institution responsible for collecting, examining, and teaching Georgia history. GHS houses the oldest and most distinguished collection of materials related exclusively to Georgia history in the nation.
To learn more visit georgiahistory.com.