Clyde C. Tuggle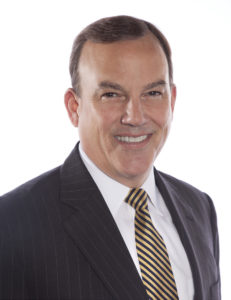 ---
Clyde C. Tuggle is Co-Founder and Founding Partner of Pine Island Capital Partners, an innovative private equity investment firm.  In 2017, Tuggle joined former Goldman Sachs partners, John Thain and Phil Cooper in founding the Washington, DC-based firm, which focuses on US middle market investment opportunities.
Prior to Pine Island Capital Partners, Tuggle spent 30 years with The Coca-Cola Company. Tuggle joined the Company in 1988 in the Corporate Issues Communications Department. In 1992, he was named Executive Assistant to Roberto C. Goizueta, then Chairman of the Board of Directors and Chief Executive Officer of the company, where he managed external affairs and communications for the office of the chairman. In 1998, he transferred to the company's Central European Division office in Vienna where he held a variety of positions, including Director of Operations Development, Deputy to the Division President, and Region Manager for Austria.
In 2000, Tuggle returned to Atlanta as chief of staff to Chairman, Board of Directors, and Chief Executive Officer Doug Daft and was named Vice President. In 2003, he was elected a Senior Vice President and named Director of Worldwide Public Affairs and Communications, and named to the company's Executive Committee. In 2005, he became President of the Russia, Ukraine and Belarus business unit. In 2008, Tuggle was named Senior Vice President of Corporate Affairs and Productivity and named to the Company's Executive Committee.  From 2009, to 2017, he served as Senior Vice President of Global Public Affairs and Communications, a position reporting directly to the Chairman and CEO of the Company.  He retired from the Company in 2018.
Tuggle serves on the board of directors of the Georgia Power Company, where he is chairman of the compensation committee and on the boards of Oxford Industries, Inc and TRIFORM, LLC.
Tuggle is a past Chairman of the Board of Trustees of Agnes Scott College and a Trustee of the Georgia Research Alliance. He serves on the Boards of Directors of the Center for Addiction and Substance Abuse and the U.S. Russia Business Council.  He is Chairman of the Board of Directors of the World Affairs Council of Atlanta. He is a member of the Council on Foreign Relations, the Goizueta Business School Advisory Board and the Yale University International Advisory Board. In 2013, Tuggle was elected a Woodrow Wilson Visiting Fellow.
He holds a Bachelor's degree in German Studies and Economics from Hamilton College and a Master of Divinity from Yale University. He studied at the Ludwig-Maximillian Universität in Munich, Germany and completed The Executive Program at the University of Virginia's Darden Business School.
He was born in Atlanta, Georgia, is married to Mary M. Streett and has two children.