Douglas J. Hertz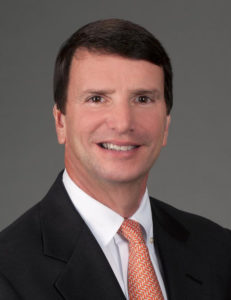 ---
A native Atlantan, Mr. Hertz attended Westminster High School and then Tulane University where he earned a BA in history, and a MBA in accounting and finance.
He began his professional career with KPMG in New Orleans, working in the accounting and consulting services area. Upon returning to Atlanta, he joined United Distributors, becoming its President and CEO in 1984. Under his leadership, United has experienced tremendous growth and has been listed as one of the top privately held companies in Georgia. He sits on the Boards of Georgia Power Company, Atlantic Capital Bank, and Narrative Content Group. The Atlanta Business Chronicle consistently has named Mr. Hertz as one of Atlanta's 100 most influential individuals.
In addition to his responsibilities at United, Mr. Hertz is Chairman of Camp Twin Lakes, a camping facility he founded in 1989. The camp is designed for, and serves, nearly 10,000 special needs children and adults annually. He is the immediate past Chairman of the Board at Children's Healthcare of Atlanta, one of the largest pediatric healthcare systems in the country, and the immediate past Chair of the Georgia Research Alliance, and the Woodruff Arts Center, the largest performing Arts Center in the Southeast. Mr. Hertz also serves as a trustee for the Marcus Foundation and the Holly Lane Foundation.
Mr. Hertz currently serves as Chair of the Board of The Atlanta Committee for Progress and was recently named by the Governor to the Georgia Ports Authority Board. In addition, he has the honor of Chairing the Board of his Alma Mater, Tulane University.
He is the recipient of the 2012 Atlanta Rotary Club's Community Service Award, the Eleven Alive Community Service Award, and he received the Jefferson Award in Washington, D.C., as one of 20 in the country, for distinguished service to children. Mr. Hertz and his wife, Lila, were honored by the Georgia Association of Philanthropy as the 2017 Philanthropists of the Year. He has received numerous other civic and business awards including being inducted into the Junior Achievement Atlanta Business Hall of Fame. Georgia Trend Magazine named him the state's most respected business leader in 2018.
In addition to his service to the Atlanta community, he is an avid sports fan, golfer, and a limited partner in the Atlanta Falcons. He successfully co-chaired Atlanta's bid to land the 2019 Super Bowl.
Mr. Hertz and his wife, Lila, have four adult children, Amy and Ronnie Agami and Michael and Emily Hertz and four perfect grandchildren, Zachary, Jill, Noah, and Eloise.