John Morgan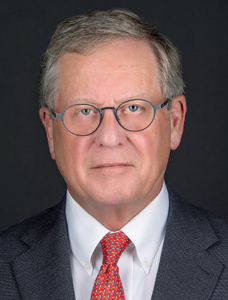 ---
John Morgan is the owner of Morgan Timber, LLC, a private timberland and real estate management and development company, as well as the owner of South Coast Commercial, a real estate investment firm, both based in Bluffton, South Carolina. He serves as chair of the board of directors for the Fortune-500 Plum Creek Timber Company, one of the largest private landowners in the US.
Previously, Mr. Morgan was one of nine founders of INVESCO Capital Management, a global money management firm, where he held leadership positions from 1979 until 2000. In 1986, he established the nonprofit Mill Creek Foundation to serve his hometown of Swainsboro, Ga., and the surrounding area. Morgan graduated from Emory's Oxford College in 1967 and received his BBA from Emory in 1969. He went on to hold positions in general banking and public securities investment management at First Orlando Corporation (SunTrust) from 1969 to 1972, returning to Atlanta to work for Citizens & Southern Corporation (Bank of America) from 1973 to 1978 before cofounding INVESCO.
A strong advocate of higher education, he is the former Chair of the Emory University Board of Trustees.