Perspectives: The President's Column
Finding Our Best in the Worst of Times
by W. Todd Groce, Ph.D.
"These are the times that try men's souls."
This famous opening line from Thomas Paine's American Crisis, written during the darkest days of the American Revolution, aptly describes the era of COVID-19. A public health disaster, coupled with an economic downturn, makes what we are experiencing today one of the most challenging episodes in American history.
While no one has been untouched by the pandemic and its fallout, its worst effects have been unevenly distributed. At the top of the list are the victims of the disease, their families, and those health providers who are risking their lives daily to care for them. Others have lost jobs, businesses, and their livelihoods.
Much of the burden has also fallen on our teachers and students. Faced with school closures, they were suddenly forced to convert to distance learning. Their ability to adapt to these circumstances has depended upon such factors as access to technology, the internet, and especially online educational resources.
Fortunately, they are not alone. Over the past decade, the Georgia Historical Society (GHS) has invested considerable time and resources into creating digital educational resources that are tailor-made for this challenge: the Emmy Award-winning Today in Georgia History (jointly produced with Georgia Public Broadcasting), the "GHS Schoolhouse," online primary source material, teacher guides, and classroom curriculum aligned with the Georgia Standards of Excellence, to name a few. For a full list see Lisa Landers' "Inside GHS" story in this issue.
This material has been used extensively for years by Georgia teachers. But when all learning moved to online platforms, it became more valuable than ever. Within days of the crisis, the GHS education and communications teams quickly pivoted and began providing parents and educators with the tools and information they needed to ensure our students' success. We have reached out to teachers and administrators in every school district across the state to see what they need and how we can be of assistance.
The end of the 2020 academic year will not mean our work is over. Indeed, no one knows what the future holds for the fall semester and beyond.
We are thankful for the opportunity to help in our own way during this unprecedented challenge and grateful for the ongoing support of our members, donors, and friends that has made that assistance possible. Because of you, when the crisis came, we were prepared and ready to swing into action.
At the Georgia Historical Society, we believe that education has been, and always will be, a priority, no matter what the economic conditions. We cannot deprive our children of the knowledge and skills they need to be productive citizens.
Many of us have felt frustrated and helpless that we cannot control or change what's happening around us right now. But we do have the power to influence the future by continuing to support the educational mission of GHS.
On behalf of the students, teachers, and parents of Georgia, thank you for standing with us during these trying times. When the history of this event is one day written, your unshakeable commitment to our children and their education will be a shining example for future generations.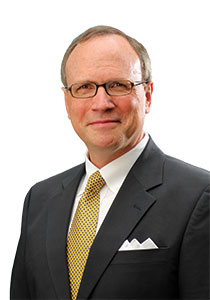 W. Todd Groce, Ph.D., is President and CEO of the Georgia Historical Society.
---
Archive
Building for the Future – Volume 13, Number 2
Can Art be History? – Volume 13, Number 1
Who Do We Think We Are? – Volume 12, Number 2
A Duty to the Past, a commitment to the Future – Volume 12, Number 1
When History and Memory Collide – Volume 11, Number 2
A Date worth Remembering – Volume 11, Number 1
Maintaining a State of Innovation – Volume 10, Numbers 3 & 4
Strength for the Ages – Volume 10, Numbers 1&2
Heeding the Lessons of the Past – Volume 9, Numbers 3 & 4
We Have Nothing to Fear From the Past – Volume 9, Numbers 1 & 2
The Right Leaders for the Job – Volume 8, Numbers 3 & 4
The World of 1839 and 2014 – Volume 8, Numbers 1 & 2
Saving the Stories of the Past – Volume 7, Numbers 3 & 4
A New Chapter for the Georgia Archives – Volume 6, Numbers 3 & 4
Home Improvements – Volume 6, Numbers 1 & 2
Teaching History Every Day to Everyone – Volume 5, Number 3 & 4
Keeping It Real – Volume 5, Number 1 & 2
A Belated Tale of Unsung Valor – Volume 4, Number 3
Georgia Kicks Off the Civil War 150 – Volume 4, Number 2
We Owe It to You – Volume 4, Number 1
Focusing on What's Important – Volume 3, Number 2 & 3
If Not Us, Then Who? – Volume 3, Number 1
To Understand Caesar, Not to Praise Him – Volume 2, Number 3 & 4
A Priceless Partnership – Volume 2, Number 2
A Tribute to a Man and His Vision – Volume 2, Number 1
How Firm a Foundation – Volume 1, Number 3
The Irrelevance of Location – Volume 1, Number 2
We're Making History – Volume 1, Number 1