Muhtar Kent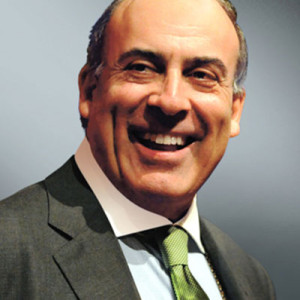 Muhtar Kent is Chairman of the Board and Chief Executive Officer of The Coca-Cola Company, a position he has held since April 2009. Previously he was President and Chief Executive Officer and earlier, President and Chief Operating Officer.
Mr. Kent joined The Coca-Cola Company in Atlanta in 1978, holding a variety of marketing and operations leadership positions over the course of his career. In 1985, he became General Manager of Coca-Cola Turkey and Central Asia. Beginning in 1989, he served as President of the Company's East Central Europe Division and Senior Vice President of Coca-Cola International, with responsibility for 23 countries.
In 1995, Mr. Kent was named Managing Director of Coca-Cola Amatil-Europe, covering bottling operations in 12 countries. In 1999, he became President and CEO of the Efes Beverage Group, a diversified beverage company with Coca-Cola and beer operations across Southeast Europe, Turkey and Central Asia.
Mr. Kent returned to The Coca-Cola Company in 2005 as President and Chief Operating Officer of the Company's North Asia, Eurasia and Middle East Group, an organization serving a broad and diverse region that included China, Japan and Russia. Less than a year later, he became President of Coca-Cola International, leading all of the Company's operations outside North America.
Mr. Kent holds a Bachelor of Science degree in Economics from the University of Hull in England and a Master of Science degree in Administrative Sciences from Cass Business School, City University London.
Active in the global business community, Mr. Kent is the Chair of the B20 International Business Advisory Council and Co-Chair of the Bipartisan Policy Center's CEO Council on Health and Innovation. He serves on the boards of 3M, Special Olympics International, Ronald McDonald House Charities, Catalyst, Cambridge China Development Trust and Emory University.
© Georgia Historical Society, 2016 All Rights Reserved
You are free to share this video link for non-commercial purposes. No part of this video or any of its contents may be reproduced, copied, modified or adapted, without the prior written consent of the Georgia Historical Society.