This week GHS is commemorating the 75th anniversary of the Allied invasion of France on June 6, 1944, known as D-Day or Operation Overlord. Using materials from the GHS Research Center and historical markers, GHS will explore Georgia's involvement in World War II. To learn more, read the post below.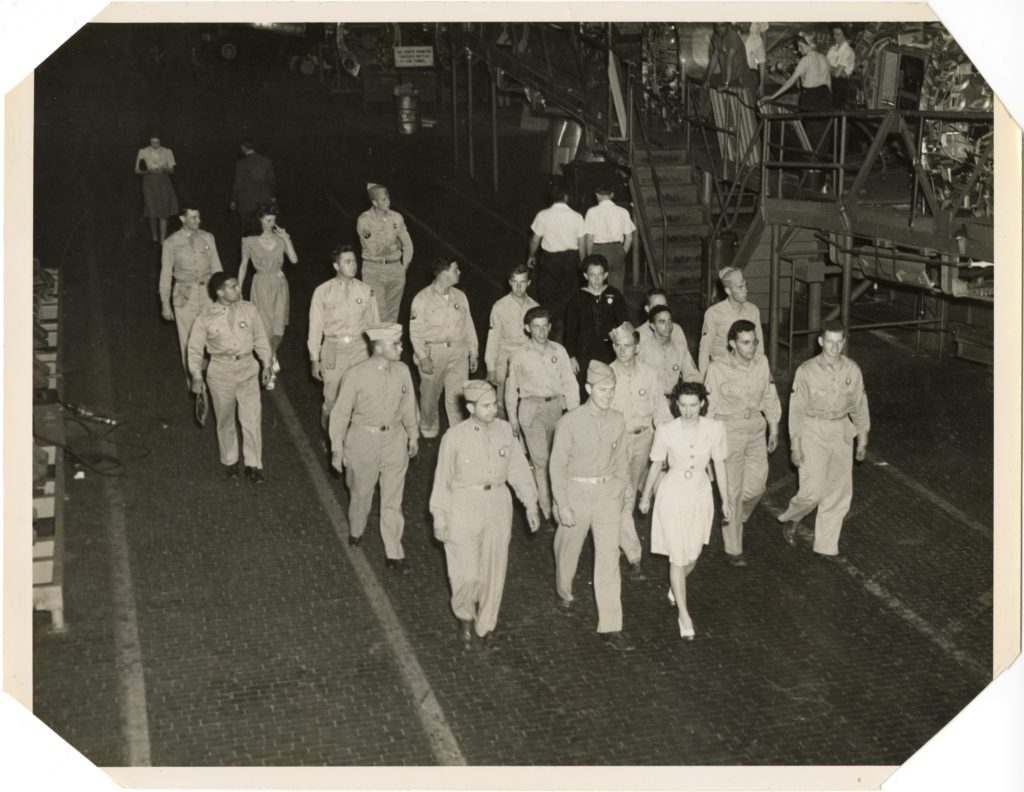 The Bell Aircraft Corporation opened the Bell Aircraft plant in Marietta, Georgia, in 1943. As the nation mobilized for war most major cities in Georgia were home to military installations like the Raymond-Richardson Aviation School in Douglas, Georgia, or defense contractors such as the Bell Aircraft Corporation.
Also known as Bell Bomber, the plant produced 663 Boeing-designed B-29 bombers. The plant employed 28,000 workers at its peak in 1945, the majority of employees coming from communities in north Georgia.
This Bell Aircraft Corporation promotional photograph shows women taking a group of soldiers on a tour of the plant. Pictured in the upper right-hand corner are factory employees.