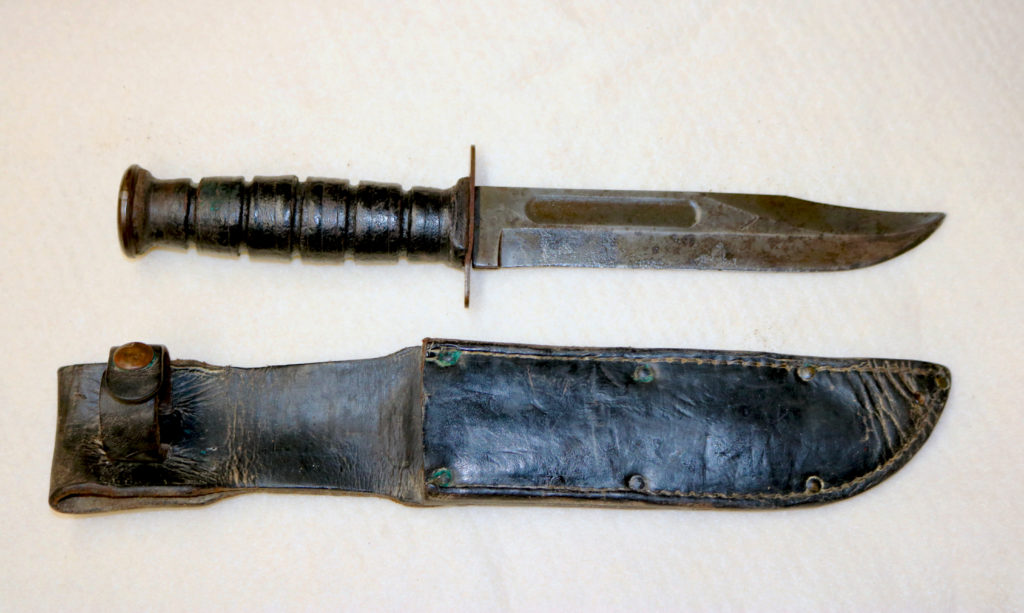 This week GHS is commemorating the 75th anniversary of the Second Battle of Guam on July 21, 1944, the American effort to recapture the island of Guam, captured by the Japanese in 1941. The Battle of Guam was part of the Marianas Islands campaign—a turning point in the war in the Pacific—in which U.S. forces landed on Saipan, Guam and Tinian. After heavy fighting, Saipan was secured in July and Guam and Tinian in August 1944. Guam was the first U.S. territory liberated from the Japanese. The U.S. constructed airfields on Saipan and Tinian from which B-29s flew strategic bombing missions against the Japanese mainland until the end of the war, including the nuclear attacks on Hiroshima and Nagasaki.
Using materials from the GHS Research Center we will explore Georgia's involvement in the Pacific Theater in World War II. To learn more, read the post below.
Known as a "Ka-Bar" the United States Marine Corps adopted this combat knife in late 1942. Designated as a combat knife, it served as a fundamental tool for soldiers during World War II, useful for driving nails, opening crates, and digging holes.
Initially Army soldiers and Marines were issued World War I-era U.S. Mark I trench knives. Soldiers complained that the Mark I was difficult to secure due to the knife's large finger-guards along the handle, its limited range in grip position, and blades that were prone to breaking.
The Ka-Bar was adopted as a multi-purpose tool able to function as a weapon and a utility knife. The removal of the brass finger guards also helped conserve metal resources during the war.

This Ka-Bar belonged to PFC Fred Mingledorff, USMC. Mr. Mingledorff donated the Ka-Bar in July 2019 and it and other materials will be processed into the Frederick William Mingledorff, Jr. Family Papers, MS 1991.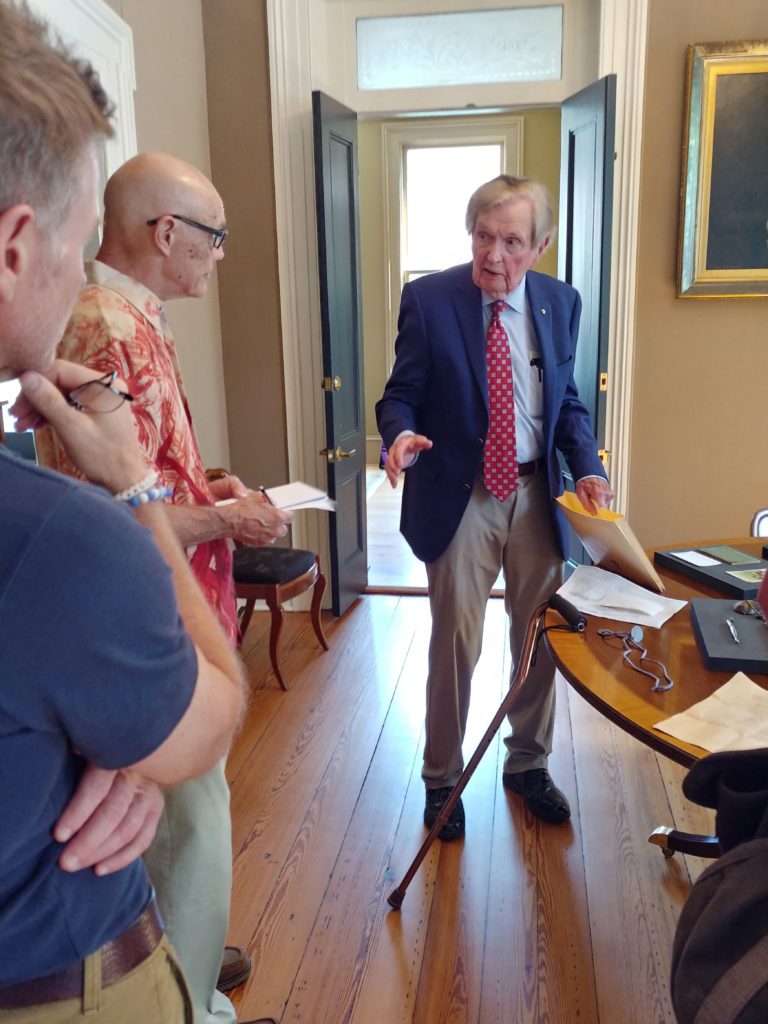 Dr. Stan Deaton (left) and writer Chuck Mobley (middle) talk with WWII combat veteran Fred Mingledorff, Jr. at GHS's Jepson House Education Center on July 17, 2019, about newly donated materials he has added to the Frederick William Mingledorff, Jr. Family Papers, MS 1991