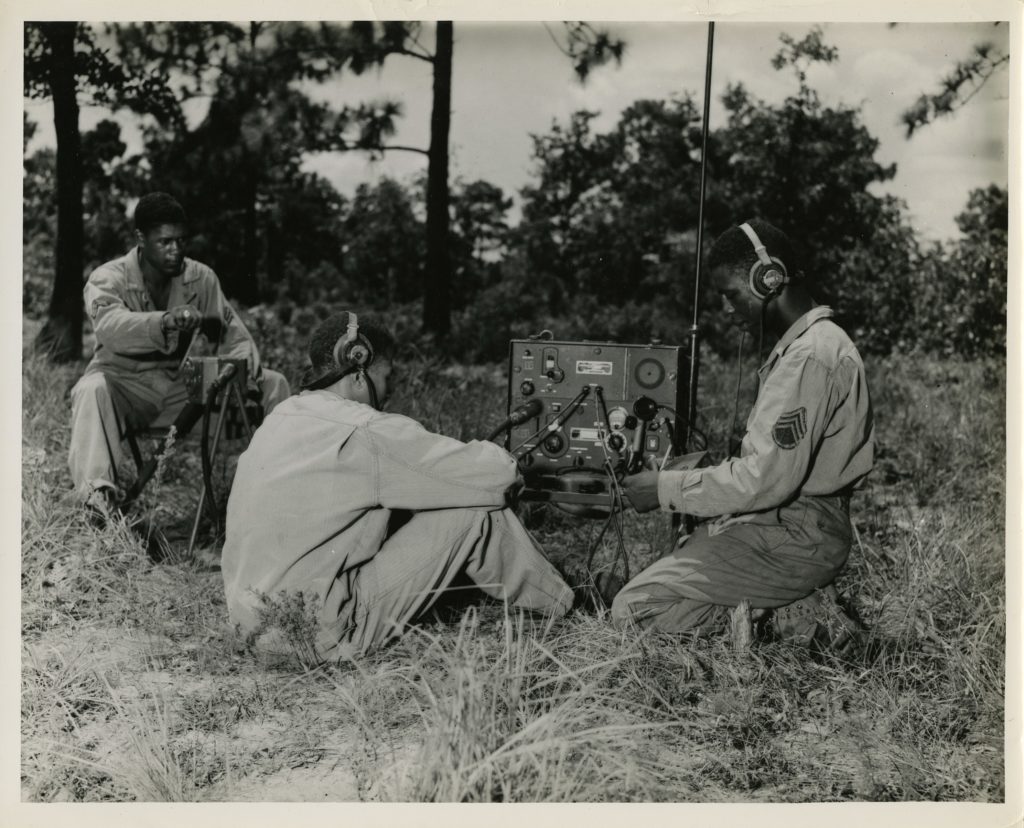 This week GHS is commemorating the 75th anniversary of the Second Battle of Guam on July 21, 1944, the American effort to recapture the island of Guam, captured by the Japanese in 1941. The Battle of Guam was part of the Marianas Islands campaign—a turning point in the war in the Pacific—in which U.S. forces landed on Saipan, Guam and Tinian. After heavy fighting, Saipan was secured in July and Guam and Tinian in August 1944. Guam was the first U.S. territory liberated from the Japanese. The U.S. constructed airfields on Saipan and Tinian from which B-29s flew strategic bombing missions against the Japanese mainland until the end of the war, including the nuclear attacks on Hiroshima and Nagasaki.
Using materials from the GHS Research Center we will explore Georgia's involvement in the Pacific Theater in World War II. To learn more, read the post below.
This photograph from the Harold J. Hart Papers at the Georgia Historical Society shows a group of unidentified African-American soldiers in a field with radio equipment. During World War II, radios allowed for reliable communication between tanks, airplanes, and even between the Pacific Islands. First used during World War I, the radio allowed for a safer means of communication during combat, replacing the often-targeted messengers who traveled from site to site passing along information. By World War II, the cumbersome radio of WWI was replaced with a more portable radio with stronger frequencies as illustrated above.
Information from DP.LA "Golden Age of the Radio in the US" https://dp.la/exhibitions/radio-golden-age/radio-frontlines