STATEWIDE BROADCAST PARTNERS AND STREAMING SERVICES ANNOUNCED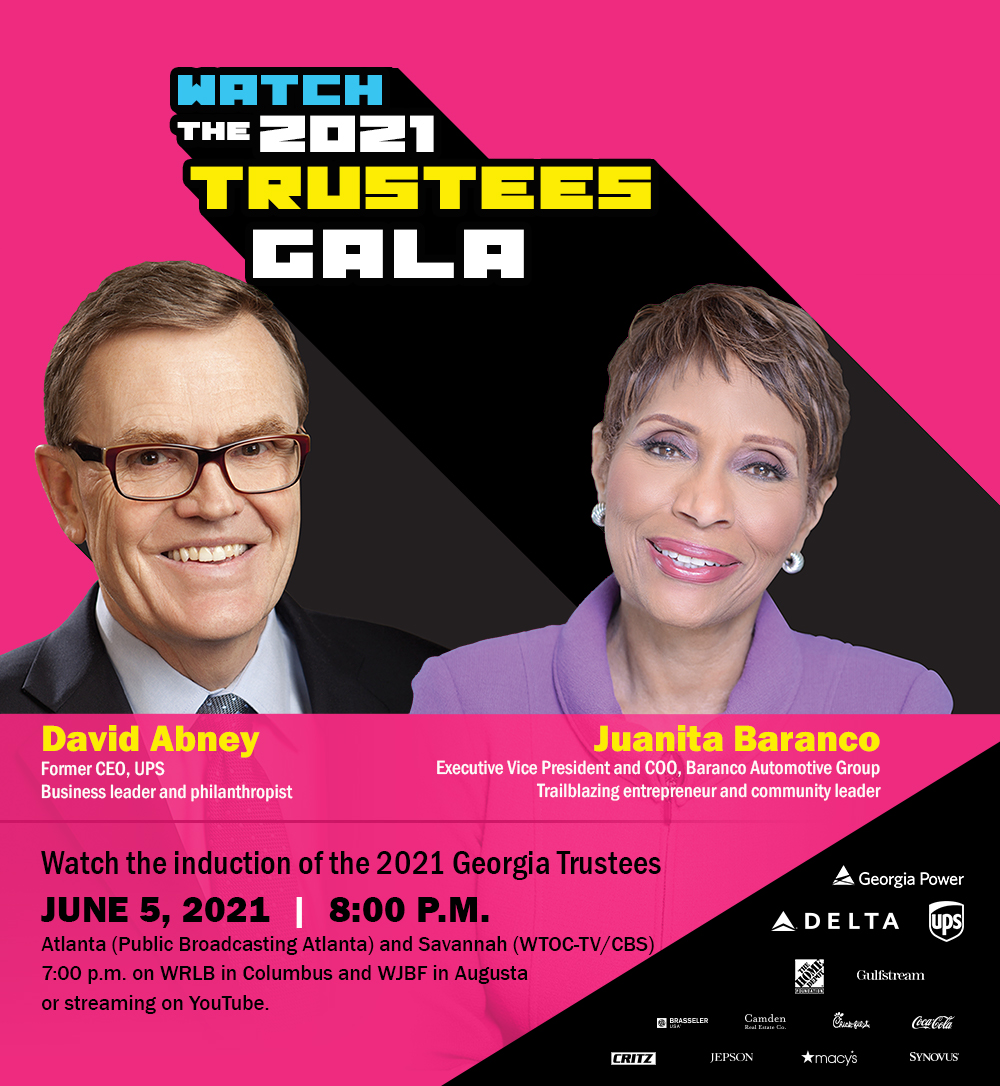 May 27, 2021, Savannah, Georgia – The Georgia Historical Society announced today the statewide television partners and streaming services that will carry the historic first broadcast of the Georgia Trustees Gala featuring Governor Brian Kemp's induction of the newest Georgia Trustees.
"To be named a Georgia Trustee is the highest honor the State of Georgia can confer, and we are excited to bring this incredible event and the induction of David Abney, former CEO of UPS, and Juanita Baranco, the Executive Vice President and COO of Baranco Automotive Group, to the people of Georgia in a way that we have never done before," said Patricia Meagher, Director of Communications for the Georgia Historical Society. "We are pleased to announce that in addition to streaming on the GHS YouTube Channel, the Gala broadcast will be televised at 8:00 p.m. in Atlanta on Public Broadcasting Atlanta (PBA), and in Savannah on WTOC-TV. It will also be televised at 7:00 p.m. on WRBL-TV in Columbus and WJBF-TV in Augusta."
The Trustees Gala is the Georgia Historical Society's premier annual event and the culmination of the Georgia History Festival, GHS's annual K-12 educational program that reaches over 250,000 students statewide. With ongoing concerns about holding large in-person events this spring, GHS decided to transition the 2021 Trustees Gala, normally an in-person event—with over 500 guests from across the state in attendance, to a televised, broadcast event.
In 2008, the Georgia Historical Society in conjunction with the Office of the Governor reestablished the Georgia Trustees as a way of recognizing modern-day Georgians whose accomplishments and community service reflect the highest ideals of the founding body of Trustees. The original Georgia Trustees, a governing body chartered and appointed by His Majesty King George II of England in 1732 to establish a new colony in North America, founded Georgia upon the principle of Non Sibi, Sed Aliis, "Not for Self, but for Others."
The 2021 Georgia History Festival is made possible with support from Georgia Power, Delta Air Lines, United Parcel Service (UPS), The Home Depot Foundation, and Gulfstream. For a full list of sponsors, visit georgiahistoryfestival.org.
WHERE TO WATCH:
June 5, 2021, at 8:00 p.m. on WPBA in Atlanta and WTOC-TV in Savannah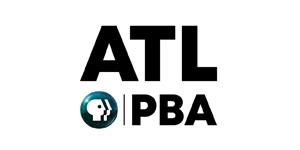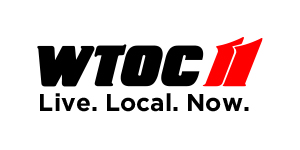 At 7:00 p.m. WRBL News 3 in Columbus and WJBF News Channel 6 in Augusta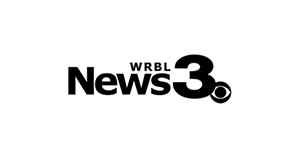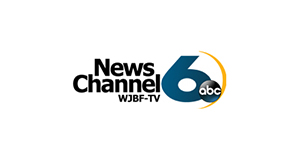 Streaming beginning at 8:00 p.m. on the GHS YouTube Channel.

For additional information about the broadcast of the Trustees Gala or the modern-day Georgia Trustees, please contact Patricia Meagher, Director of Communications at 912.651.2125, ext. 153 or by email at pmeagher@georgiahistory.com.
###