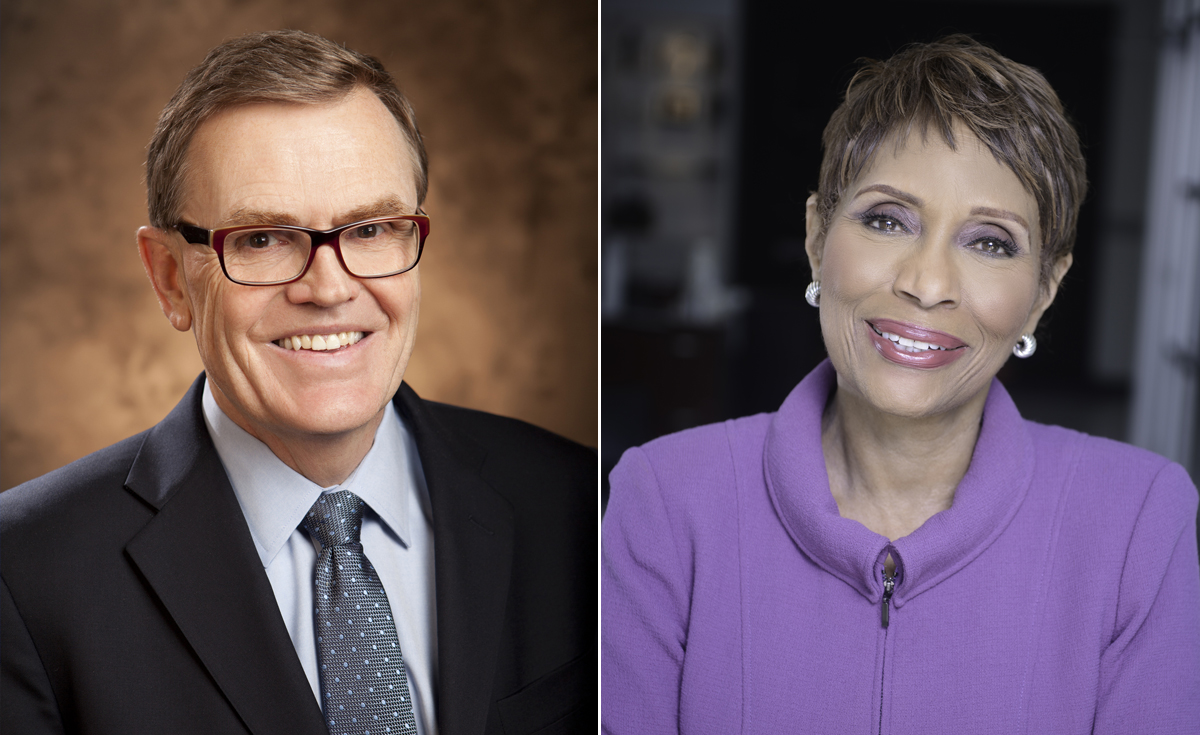 June 3, 2021, Atlanta, Georgia – On Saturday, June 5, 2021, in the first-ever televised broadcast of the Georgia Trustees Gala, David Abney, Executive Chairman of the UPS Board of Directors, and Juanita Powell Baranco, Executive Vice President and COO of Baranco Automotive Group, will be inducted by Georgia Governor Brian Kemp and the Georgia Historical Society as modern-day Georgia Trustees. It is the highest honor the State of Georgia can confer.
The Trustees Gala broadcast will be televised in Georgia at 8:00 p.m. on PBA in Atlanta and WTOC in Savannah, and at 7:00 p.m. on WRBL in Columbus and WJBF in Augusta. The one-hour ceremony can also be watched on any streaming device beginning at 8:00 p.m. on the Georgia Historical Society YouTube channel.
David Abney is the former Executive Chairman of the UPS Board of Directors. He served as CEO of UPS from 2014 until May 2020 and was appointed Chairman of the Board in 2016. Before his role as Chairman and CEO, Abney served as the company's Chief Operating Officer, overseeing logistics, sustainability, engineering, and all facets of UPS's global transportation network. Abney began his UPS career in 1974 as a part-time UPS package loader while attending Delta State University (DSU) where he earned a bachelor's degree in business administration. Abney and his wife, Sherry, annually sponsor the DSU International Business Symposium.
A lawyer and entrepreneur, Juanita Baranco grew up in Shreveport, Louisiana. She earned her B.S. and J.D. from Louisiana State University where she was also a member of Delta Sigma Theta Sorority. Before turning to business, Baranco had a successful law career, including serving as Assistant Attorney General for the State of Georgia. She is currently the Executive Vice President and Chief Operating Officer of Baranco Automotive Group, which she co-founded with her husband, Gregory Baranco, in 1978. Baranco Automotive Group was one of the first African-American-owned car dealerships in the metropolitan Atlanta area.
For more information on the induction of David Abney and Juanita Baranco as Georgia Trustees, contact Patricia Meagher, Director of Communications, at (912) 651-2125, ext. 153 or by email at PMeagher@GeorgiaHistory.com.
###