Each year the Georgia Historical Society (GHS) partners with the Georgia Press Association (GPA) to publish relevant, standards-based educational resources for schools across Georgia called Newspapers in Education (NIE). Newspapers across the state are encouraged to share these materials with local schools. NIE topics are timely and relevant to Georgia and American history. For example, the 2020 edition of NIE "The Women's Suffrage Movement in Georgia" examines the impact of the women's suffrage movement in Georgia in commemoration of the centennial of the 19th Amendment in which women gained the right to vote.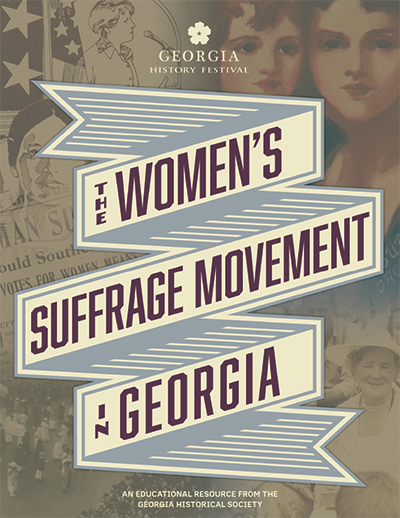 "The Women's Suffrage Movement in Georgia" explains how the movement was situated within the Progressive era of the early 20th century and offers students opportunities to see first-hand how Georgia participated in the nation-wide movement to pass the 19th Amendment.
Primary sources included in the resource explore the suffrage movement's relationship with other Progressive reforms such as the temperance movement, the impact of Jim Crow laws and segregation on voting rights, and the lasting effects of the passage of the 19th Amendment. The resource also points educators to other GHS educational resources available for free, online to teach the women's suffrage movement in Georgia.
GHS has published multiple editions of Newspapers in Education and each can be found here. Other NIE topics include:
Hernando de Soto and the Impact of Spanish Exploration
Tomochichi: A legacy of Leadership
Sequoyah: Innovative Creator of the Cherokee Syllabary