Bound for Canaan: The Underground Railroad and the War for the Soul of America
by Fergus Bordewich
Introduction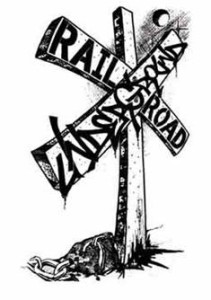 In Fergus Bordewich's brave and stirring account of the Underground Railroad, teachers and students alike will learn that, unlike the myths surrounding the subversive system determined to deliver freedom to more than 100,000 members of the enslaved community, the reality of the Underground Railroad is much more interesting, and troubling, to behold. Bordewich's narrative interweaves scholarly research with bold, compelling prose that leaves the reader informed, inspired, and in some cases, horrified at the atrocities our early country found itself capable of.
As Georgia students experience an increasing disconnect from their own history, it is vitally important to bring more to the classroom than standard lectures and assignments from a textbook; allowing students to read and interpret passages from Bordewichs epic gives them a chance to take hold of history of the Underground Railroad on a personal level, and apply its timely lessons to their own lives.
---
About the Author
Fergus Bordewich was born in New York City and raised in Yonkers, New York. In addition to Bound for Canaan, he is the author of Killing the White Mans Indian: Reinventing Native Americans at the End of the Twentieth Century; My Mothers Ghost, a memoir; and Cathay: A Journey in Search of Old China.
Bordewich was raised with the Underground Railroad, or at least with its legend. He grew up in Yonkers, New York, in a neighborhood adjoining one that was reputed to have been settled by fugitives who had come north via the underground. (In the course of his research for Bound for Canaan, he was disappointed to learn that this story had no more basis in fact than do many vague underground legends attached to homes and localities scattered across the northern states.) The story nonetheless had a powerful impact on him, as myths often can.
In June 1998, Bordewich visited the site of the Dawn Institute, founded in 1841 in southern Ontario, a school and refuge for fugitive slaves, and a terminus of the Underground Railroad. He tried to picture the men and women who had found safety and hope there, and who had gone on to build new lives for themselves in freedom. Who were they? What had driven them to risk death by taking flight? What had they left behind? How had they gotten here? Who had helped them across the racial landscape of nineteenth century America, through the war zone of antebellum politics, a field of battle within which fugitive slaves had no power, few rights, and little hope for protection? Bound for Canaan began with those questions.
---
Selected Reviews
Most American history textbooks paint a romantic picture of the the Underground Railroad. In his new book Bound for Canaan author Fergus Bordewich challenges those images, telling the story of a bi-racial movement animated by moral outrage, religious fervor and radical politics. National Public Radio
The author's skill in unearthing long-buried sources of information in an area of history where so little was written down, is impressive. The rediscovery of contemporary voices such as Josiah Henson, a slave who won his freedom in a harrowing cross-country escape with his family in tow, adds new insight to the better-known sagas of Harriet Tubman and Frederick Douglass. Together they tell a story that, as Bordewich so eloquently puts it, is no more black history than it is white history: it is American history, and it swept into its orbit Americans of every hue. Richmond (VA) Times-Dispatch
…excellent… I tried to read a section of this book aloud to my wife, and after one page found myself so overcome by emotion that I couldn't speak. Bordewich alternates stories that are very sad, and embarrassing, with uplifting accounts of the people who got away and the good folks who helped them. All in all, its a part of American history that everyone should know and great reading, too. Providence (RI) Journal
A vivid reconstruction of abolitionism's most daring act of rebellion. Rich in detail and solid storytelling: sure to awaken interest in the peculiar anti-institution. Kirkus Reviews
---
Themes
Of the many themes addressed in Bound for Canaan, Georgia students may most identify with Perseverance. Despite fear, hardships, and death, the Underground Railroad carried men, women, and children to freedom for nearly forty years. Also, Cooperation is evident in Bordewich's book, especially in the fact that white and African Americans worked together toward the common goal of freedom. Civil Disobedience, so critical to America's founding, development, and contemporary history, is another vital theme of Bordewich's book.
---
Historical Context
In 1786, George Washington wrote that one of his slaves had been assisted in running away by a "society of Quakers, formed for such purposes." However, it wasn't until 1830 that the humanitarian system was dubbed The Underground Railroad, owing its name to the proliferation of steam engines. In fact, the Underground Railroad borrowed more terms from the actual railway industry; the homes and where fugitives would rest and eat were called "stations" and "depots" and were run by "stationmasters," those who contributed money or goods were "stockholders," and the "conductor" was responsible for moving fugitives from one station to the next. Despite the shining hour of America's ingenuity in developing the steam engine, its heart was divided over the issue of slavery, once likened to by Thomas Jefferson as holding a wolf by the ear, and we can neither hold him, nor safely let him go. Justice is in one scale, and self-preservation in the other." It is against this backdrop that Bordewich pens his tale.
---
Passage from the Book
The year is 1844 or 1845. The night air is acrid, as it always is in Madison, Indiana, with the smell of the slaughterhouses and tanneries that line the north shore of the Ohio River . It is almost ten o'clock, and in this era before electricity and street lamps, the darkness is profound.
The barber has done what he was told. He is alone on the street corner. He waits with the nearly killing anxiety of a man who is about to commit a crime. He is a slave, and he is about to steal himself.
The barber had been working in Madison, and sending his earnings back to his master in Kentucky, a common enough arrangement in the border states. He could walk away from the corner, he knew. He could go home, abandon hope of escape, get along somehow as a slave, and stay safe, in a way. But he could not forget George DeBaptiste's words to him: Aren't you ashamed, you, a man able to make money, and take care of yourself, with a good trade, young, strong, and a man all over, if you were only a mind to beto be calling another man your master, like a dog, paying over to him your wages?
At ten o'clock, steps approach, and a black man slips from the shadows. He tells the barber to walk to the roadbed where the new railway is to be laid north from Madison. When he gets to it, he is to walk north until he reaches the post that marks the second mile, and then whistle twice.
The barber follows the instructions. He is leaving an entire life behind, and walking into the unknown. He is attuned to every rustle, click, and murmur of life in the night, straining for the sounds of feet in pursuit. It is a hard place for blacks, this southern edge of Indiana. White vigilantes sometimes attack blacks in their homes, in Madison. Slave catchers prowl the back country, hunting runaways. The barber knows, as every fugitive knows, that at any moment his break for freedom may turn into a disaster.
---
Suggested Reading
John Brown, Abolitionist: The Man Who Killed Slavery, Sparked the Civil War, and Seeded Civil Rights by David S. Reynolds
Bury the Chains: Prophets and Rebels in the Fight to Free an Empire's Slaves by Adam Hochschild
Complicity: How the North Promoted, Prolonged, and Profited from Slavery by Anne Farrow
Inhuman Bondage: The Rise and Fall of Slavery in the New World by David Brion Davis
Though the Heavens May Fall: The Landmark Trial That Led to the End of Human Slavery by Steven M. Wise
An Imperfect god: George Washington, His Slaves, and the Creation of America by Henry Weincek
---
Links
Underground Railroad – National Geographic
National Underground Railroad Freedom Center
---
Suggested Lesson Plan
A Jump Start is another word for sponge activity or warm-up, and is meant to jump start the students creativity and interest. After the jump start activity, teachers may incorporate Bound for Canaan as they see fit.
Day One
Accompany students to the computer lab or media center and direct them to the National Geographic Underground Railroad interactive. This online simulation allows students to take a virtual path toward freedom, forcing them to make choices along the way. When students finish, have them write a page response to the experience.
If time allows, direct them to http://www.behindthename.com/, which allows students to discover the origins of their name. Once they've found their name, inform them that for the remainder of the period, and for all of tomorrow's class period, their names will be taken from them and they will have to accept their slave name. *teachers should visit http://www.afrolumens.org/slavery/names.html and chose names randomly for the students. Do not force students to take your last name!
Day Two
Read students a portion of Bound for Canaan's introduction. If they volunteer to read aloud, remind them that most slaves could not read. Gauge the students' interest level. Depending on their response to the excerpt from Bound for Canaan, teachers may continue using portions of the book.