Chick-fil-A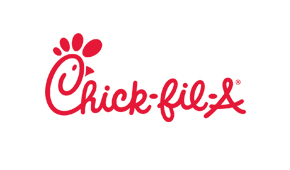 GHS welcomes Chick-fil-A as an honoree of the Georgia Business History Initiative. A Georgia historical marker for Chick-fil-A was dedicated on April 4, 2017. The marker is located in Hapeville, Georgia, at the Dwarf House.
Read the Business History Initiative profile and case study on Chick-fil-A.
---
The marker reads:
Chick-fil-A
Chick-fil-A™ Founder S. Truett Cathy opened the Dwarf Grill (later renamed the Dwarf House) at this site on May 23, 1946. After years of trial and error, it is here that Cathy invented what is widely considered the first-ever fried chicken breast sandwich in the early 1960s. Cathy would go on to open the first Chick-fil-A restaurant in Atlanta's Greenbriar Mall in 1967, pioneering the concept of in-mall restaurants. In addition to high-quality food, Chick-fil-A is known for its customer service philosophy, stewardship, philanthropy and community involvement. Each Chick-fil-A restaurant, independently owned and operated, serves the community in which it resides. Chick-fil-A restaurants are famously closed on Sundays, providing team members a day of rest. With thousands of restaurants nationwide, Chick-fil-A has grown to become one of the largest privately-held and family-owned restaurant chains in the U.S.
Erected by the Georgia Historical Society and Chick-fil-A, Inc.
---