CNN – Cable News Network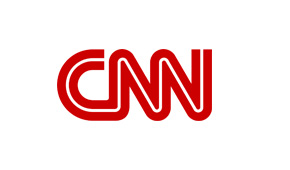 GHS is pleased to include CNN as a Business History Initiative honoree. A Georgia historical marker for CNN was dedicated on May 24, 2018.
Read the Business History Initiative profile and case study on CNN.
---
The marker reads:
CNN
Cable News Network
Media mogul Ted Turner launched the Cable News Network—CNN—in Atlanta on June 1, 1980, as the world's first 24-hour all-news network. Turner had revolutionized cable television by beaming Superstation TBS around the globe by satellite and was convinced there was a market for an all-news network that could reach audiences through the expanding cable and satellite network. Headquartered in Atlanta, CNN opened news bureaus around the world. Through its subsidiary channels and the competitors it inspired, CNN extended its reach globally, revolutionizing the broadcast industry and the way people receive news and information.
Erected by the Georgia Historical Society and Turner Broadcasting System, Inc.
---