Colonial Group, Inc.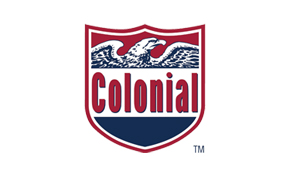 GHS is pleased to include Colonial Group, Inc. as a Business History Initiative honoree. A Georgia historical marker for Colonial Group was dedicated on July 23, 2021.
Read the Business History Initiative profile and case study on Colonial Group, Inc.
---
The marker reads:
Colonial Group, Inc.
Originally American Oil Company
Raymond McAllister Demere founded the American Oil Company on July 21, 1921, as Savannah's first independent wholesale petroleum company, and he opened his first service station at this site in 1923. Renamed Colonial Oil in 1933, the company is now known as Colonial Group, Inc. In 1934 the company built its first independent ocean terminal on the Savannah River, contributing to the growth and diversification of the Port of Savannah. In 1964 Colonial launched Interstate Stations, now Enmarket, for the operation of convenience stores in the Southeast. At its 100th anniversary in 2021, the fourth-generation family-owned company remained headquartered in Savannah and was one of the area's largest employers having expanded with multiple, diverse subsidiaries to become one of the largest privately-held corporations in the United States. Erected by the Georgia Historical Society and Colonial Group, Inc.