Genuine Parts Company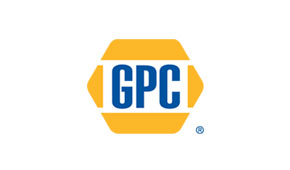 GHS welcomes Genuine Parts Company (GPC) as an honoree of the Georgia Business History Initiative. Founded in 1928 in Atlanta, GPC has grown to be a worlwide leader in the distribution of automotive replacement parts, industrial replacement parts and materials, and business products.
Read the Business History Initiative profile and case study on Genuine Parts Company.
The Georgia Historical Society dedicated a historical marker for Genuine Parts Company on April 26, 2018.
The marker reads:
Genuine Parts Company
In 1928, Carlyle Fraser purchased the Motor Parts Depot in Atlanta, Georgia for $40,000, and renamed the parts store Genuine Parts Company (GPC). The original store had annual sales of just $75,000, and six employees. Over the years, GPC, in relationship with the NAPA brand, grew rapidly as independent garages for car repair emerged to meet the needs of the nation's growing number of automobiles. GPC has continued to grow into an international service organization through the acquisition of companies in the automotive, industrial, and business products distribution industries. The Company has paid a cash dividend to shareholders every year since going public in 1948. At its 90th anniversary in 2018, GPC served hundreds of thousands of customers from more than 3,100 operations and had approximately 48,000 employees in North America, Australasia, and Europe.
Erected by the Georgia Historical Society and Genuine Parts Company
---