Southern Company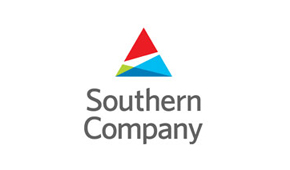 Today, Atlanta-based Southern Company serves 9 million electric and gas utility customers through its subsidiaries. The company strives to provide clean, safe, reliable, and affordable energy through electric utilities in four states, natural gas distribution utilities in seven states, and a generation company serving wholesale customers across America. In addition, Southern Company's business includes customized energy solutions, as well as fiber optics and wireless communications. How did Southern Company become America's premier energy company?
Read the Business History Initiative profile and case study on Southern Company.
---
A Georgia historical marker about Southern Company was dedicated on June 27, 2016. The marker reads:
Southern Company
Southern Company traces its roots to 1912, when the first of a series of holding companies was formed to build a power grid and provide reliable electricity across the Southeast. Alabama Power, Georgia Power, Gulf Power and Mississippi Power – the major utilities that make up Southern Company – began coordinating their operations in the 1920s. Southern Company in its current form was approved by the Securities and Exchange Commission in 1947. Based in Atlanta, the company was a catalyst for the broader distribution of affordable electricity, which attracted new industries to the Southeast and contributed to the post-World War II economic boom. Today, Southern Company and its subsidiaries provide energy to customers throughout the United States.
Erected by the Georgia Historical Society and Southern Company
---