Synovus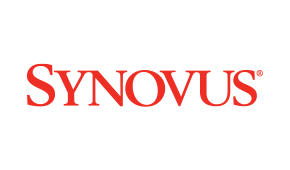 GHS is pleased to include Synovus as a Business History Initiative honoree.
Read the Business History Initiative profile and case study on Synovus.
---
The marker reads:
Synovus
Synovus began in 1888 with the establishment of the Third National Bank of Columbus and the Columbus Savings Bank, renamed Columbus Bank and Trust in 1927. Bank President W.C. Bradley merged the two organizations in 1930 to form Columbus Bank and Trust Company (CB&T). In the 1950s, under James W. Blanchard's leadership, CB&T got an early start in the credit card business, which later became TSYS (Total System Services, Inc.). In 1971, James H. Blanchard succeeded his father as president at CB&T, and contributed to the Georgia legislature passing the multibank holding company bill in 1976. CB&T Bancshares, Inc. became the first bank holding company in Georgia. CB&T Bancshares expanded into other southeastern states, and in 1989 became Synovus Financial Corp., now one of the largest financial institutions in the Southeast. Erected by the Georgia Historical Society and Synovus Financial Corp.