TSYS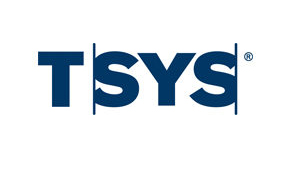 GHS is pleased to include TSYS as an honoree of the Business History Initiative. A Georgia historical marker for TSYS will be dedicated on Thursday, September 20, 2018 at the TSYS campus in Columbus, Georgia.
Read the Business History Initiative profile and case study on TSYS.
---
The historical marker reads:
TSYS
TSYS (Total System Services, Inc.) began in 1959 as a bankcard department within Columbus Bank and Trust (CB&T) to develop a system for issuing credit cards and processing transactions for one of Georgia's first bank credit cards. This new and unique payment option revolutionized the global economy over the next half century, and by 1975, TSYS was electronically processing card payments for other banks. Later, TSYS developed a new processing technology that became the industry standard. In 1983, TSYS separated from CB&T becoming a separately managed and publicly traded company, and in 1999 built its global headquarters—the Riverfront Campus—in downtown Columbus. As a leading global payments provider TSYS has played a key role in Georgia's rise as a technology hub.
Erected by the Georgia Historical Society and TSYS