Thursday, Nov 8, 2018
7:00 pm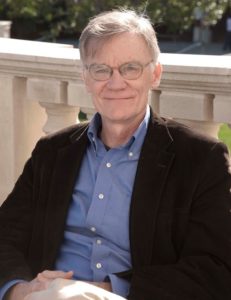 Please join us for a special program with Dr. David W. Blight at the debut of his new book, Frederick Douglass: Prophet of Freedom (Simon & Schuster) in Savannah. Dr. Blight is one of the country's most renowned historians of slavery and the Civil War era. He is the Class of 1954 Professor of American History and the Director of the Gilder Lehrman Center for the Study of Slavery, Resistance, and Abolition at Yale University.
This special evening will feature a discussion between Dr. Blight and the Georgia Historical Society's Dr. Stan Deaton about Blight's groundbreaking new biography of Frederick Douglass, and Douglass's role in American history.
Dr. Blight's presentation will follow his induction as the inaugural Vincent J. Dooley Distinguished Teaching Fellow by GHS President and CEO Dr. W. Todd Groce and Vince Dooley.
Thursday, November 8, 2018
Wesley Monumental United Methodist Church
429 Abercorn Street, Savannah
6:30-7:00 PM book signing
7:00-8:00 PM program
8:00-8:30 PM book signing
The event is free and open to the public.
Major program support by

and Mr. and Mrs. Wyckliffe Austin Knox, Jr.