Thursday, Nov 14, 2019
6:30 pm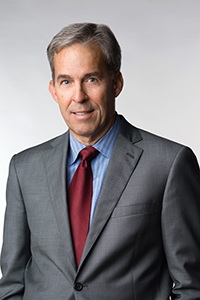 Please join us Thursday, November 14, 2019, for a special free program with Pulitzer Prize-winning author Rick Atkinson in a conversation with Stan Deaton, the Dr. Elaine B. Andrews Distinguished Historian at the Georgia Historical Society. The two will discuss Atkinson's new book, The British Are Coming: The War for America, Lexington to Princeton, 1775-1777 (Henry Holt and Co.).
The program will follow Atkinson's induction as a Vincent J. Dooley Distinguished Teaching Fellow by GHS President and CEO Dr. W. Todd Groce and Vince Dooley. Individuals designated as Dooley Distinguished Teaching Fellows of the Society are national leaders in the field of history as both writers and educators whose research has enhanced or changed the way the public understands the past.
Atkinson is the bestselling author of the award-winning Liberation Trilogy—An Army at Dawn, The Day of Battle, and The Guns at Last Light—as well as The Long Gray Line and other books. Now, with The British Are Coming, the first volume of the Revolution Trilogy, Atkinson turns his attention to a new war, recounting the first twenty-one months of America's war for independence.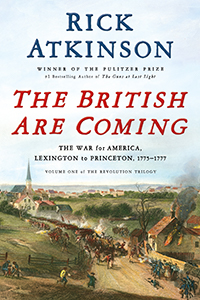 Atkinson's many awards include Pulitzer Prizes for history and journalism, the George Polk Award, and the Pritzker Military Library Literature Award. A former staff writer and senior editor at The Washington Post, he lives in Washington, D.C.
An Evening with Rick Atkinson
Thursday, November 14, 2019
Wesley Monumental United Methodist Church
429 Abercorn Street, Savannah
6:30-7:00 PM book signing
7:00-8:00 PM program
8:00-8:30 PM book signing
The event is free and open to the public.
---
Major program support by