Tuesday, Aug 28, 2018
9:00 am - 5:00 pm
Bring us your archives questions, big or small!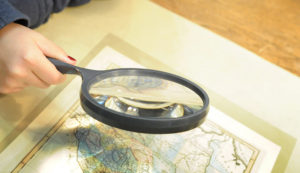 As part of GHS' participation in the citywide event "Lift Every Voice: African American History in Savannah," our archivists will be standing by from 9:00 a.m. to 5:00 p.m. on August 28th to field questions on Twitter and Facebook. The session will be focused on African American genealogy and research but the archivists are ready to field any questions about the GHS collections, their profession, and best practices for caring for materials.
Find us at @GeorgiaHistory.