Wednesday, Apr 30, 2014
5:00 pm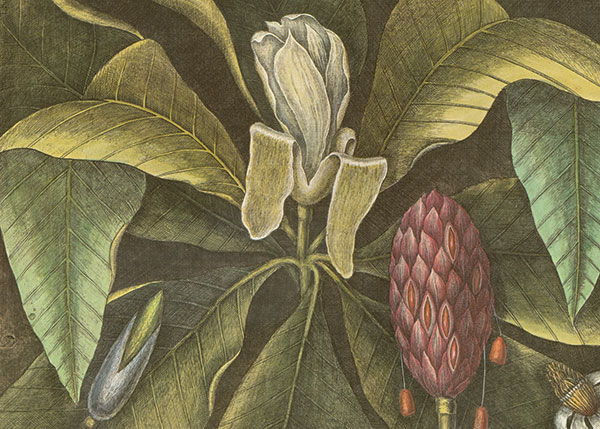 175th Annual Membership Meeting and Garden Party
Wednesday, April 30, 2014
---
175th Annual Meeting of the members of the Georgia Historical Society
5:00 p.m.
First Baptist Church of Savannah
223 Bull St, Savannah
Keynote Address
5:30 p.m.
Join us as
Edward L. Ayers, Ph.D.
President, University of Richmond and Civil War Scholar
Discusses
Where Did Freedom Come From?
The Legacy of the Civil War at 150
—
About Edward L. Ayers
One of the most distinguished historians and educators in the nation, Dr. Edward L. Ayers is the ninth president of the University of Richmond and the author of eleven books on American history. A native of Kingsport, Tennessee, he was educated at the University of Tennessee, where earned a B. A. in history, and Yale University, where he earned an M.A. and Ph.D. in history.  He is the recipient of numerous honors and awards, including the 2013 National Medal for the Humanities; the Bancroft Prize for distinguished writing in American History; the Beveridge Prize for the best book in English on the history of the Americas since 1492; and he has been named a finalist for both the National Book Award and the Pulitzer Prize. Dr. Ayers was a founder of the Institute for Advanced Technology in the Humanities and the Virginia Center for Digital History.  He is one of three co-hosts of the nationally syndicated public radio program "BackStory with The American History Guys," which is broadcast each week on 36 stations around the country.
---
2014 Awards
Service Awards
John Macpherson Berrien Lifetime Achievement Award
This award recognizes a lifetime of achievement in and service to Georgia history.  It is presented this year to Howard J. Morrison, Jr., chairman emeritus of the GHS Board of Curators who continues to promote cooperation and innovation among Georgia's public and private sectors.  His leadership as chairman of the 1994 strategic planning committee and president from 1994-1996 set the stage for the explosive growth enjoyed by the Georgia Historical Society over the past 20 years.
Sarah Nichols Pinckney Volunteer Award
This award recognizes individuals and groups who have selflessly contributed their time and resources to advance the mission of the Georgia Historical Society.  It is presented this year to Vincent J. Dooley for his dedicated service to and advocacy on behalf of GHS, particularly as co-chair of the 2014 Georgia History Festival.
History in Media Award
This award recognizes a journalist or news agency for excellence in reporting on history-related topics and is presented this year to WSAV for outstanding coverage of history related topics, especially the 2014 Georgia Day Parade.
---
Garden Party
The Garden Party is sold out. Thank you!
Please join us for a Garden Party Reception
6:30 p.m.
Harper Fowlkes House
230 Barnard St., Savannah
Cocktails and Hors d'oeuvres
$50 members – $75 non-members
Garden Party reservations are required by April 18th, 2014;
Complimentary for members at the John Macpherson Berrien Level ($1,000) and above.