FOR IMMEDIATE RELEASE
Georgia Historical Society Announces New Hires
Savannah, Ga., May 29, 2013 – The Georgia Historical Society announced today that it has added two new hires to its professional staff.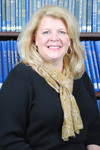 Patricia Meagher is the new Director of Communications.  Mrs. Meagher is a graduate of The University of Southern Mississippi in broadcast journalism and brings over twenty years' experience in political and nonprofit communications to the Society.  She is a former top-level legislative and communications director for a leading Washington, D.C.-based political advocacy organization, national field director for a national association of physicians and served two members of Congress as legislative policy adviser and director of communications.
"It's an honor to serve the Georgia Historical Society and our members in this capacity," said Mrs. Meagher.  "GHS is an incredible resource for everyone and it is my goal to foster an open relationship with large and small media outlets throughout the state so that the ongoing work of the GHS reaches the broadest possible audience."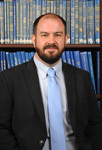 Brendan Crellin is the new Graphic Design and Web Content Assistant at GHS.  His responsibilities include maintaining the GHS website and designing collateral materials for programs and events.  Mr. Crellin joins GHS with nearly ten years of graphic and web design experience working as a graphic designer and project manager for a web design firm in Massachusetts.
"I'm pleased to be a part of such an important organization, and excited about the role I get to play in promoting the GHS mission and programs," said Mr. Crellin.
"GHS is very pleased to be able to hire two professionals like Pattye and Brendan who both bring a wealth of experience and knowledge to our team," said W. Todd Groce, President of the Georgia Historical Society.  "They join us at an exciting time as GHS continues to extend our brand across the state and fulfills our mission in the twenty-first century as Georgia's premier education and research institution."
###
---
SAVANNAH: 501 Whitaker St., Savannah, GA 31401
ATLANTA: 260 14th St., NW, Ste. A-148, Atlanta, GA 30318
Georgia Historical Society (GHS) is the premier independent statewide institution responsible for collecting, examining and teaching Georgia history. GHS houses the oldest and most distinguished collection of materials related exclusively to Georgia history in the nation.