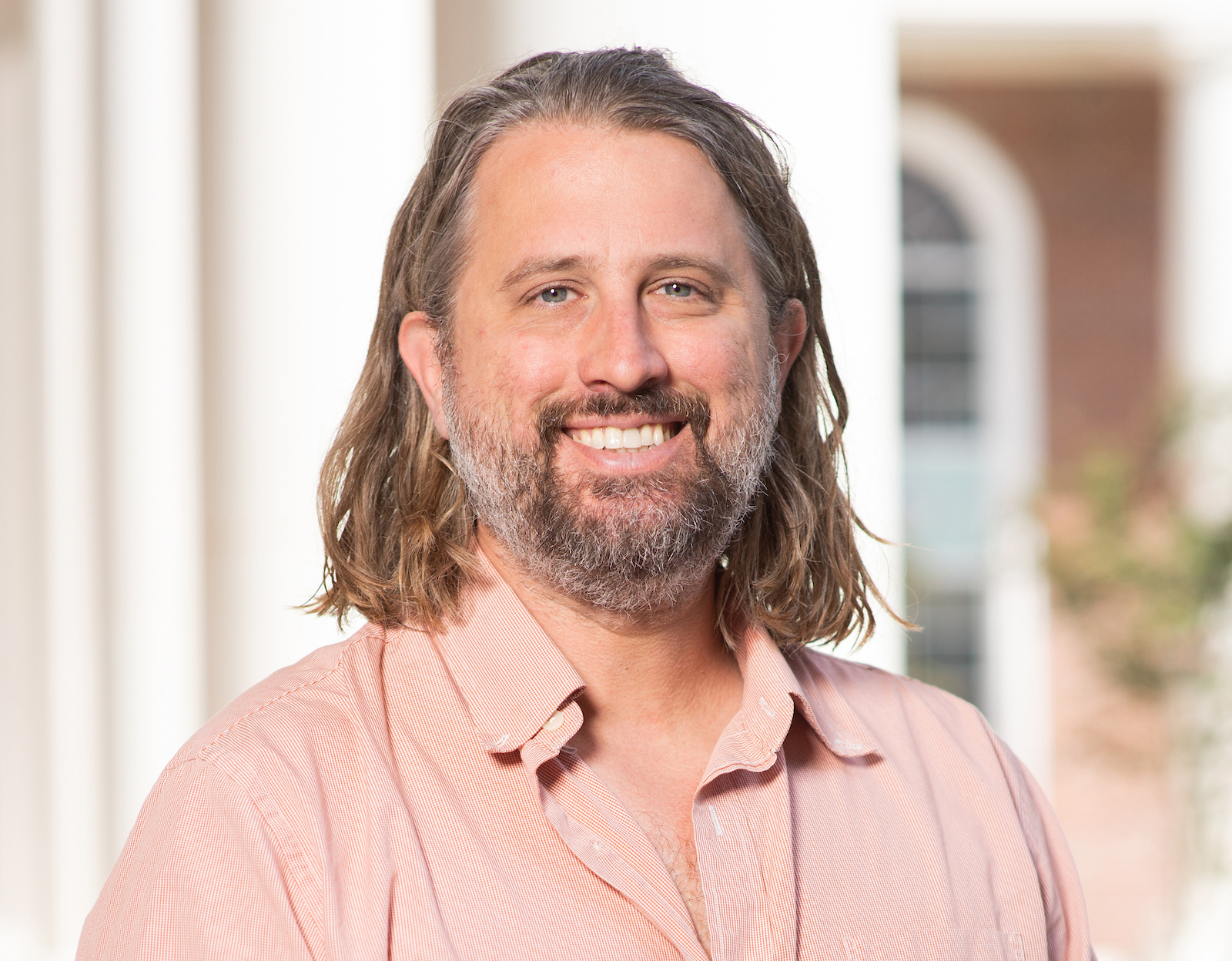 Savannah, GA, September 28, 2022 – The Georgia Historical Society has announced that Dr. Kevin Kokomoor was awarded the John C. Inscoe Award for the best article in the Georgia Historical Quarterly (GHQ) in 2021 for his article, "The Importance of the Oconee War in the Early Republic."
"Kevin Kokomoor's article is an outstanding contribution to a little-studied period of Georgia history and worthy of the award named in honor of one of Georgia's most outstanding historians," said Dr. Stan Deaton, GHS Senior Historian and the Dr. Elaine B. Andrews Distinguished Historian.
Dr. Kokomoor is a faculty member at Coastal Carolina University. His research focuses on the Southeast and the Native Southeast, the Early Republican and Federalist Eras, and ideas of frontiers and borderlands. His first book, recently published by the University of Nebraska Press, is a political history of the Creek people of modern-day Georgia, Alabama, and Florida. He also published essays in The Journal of Southern History, the Georgia Historical Quarterly, and the Florida Historical Quarterly. He has spent the last two summers on fellowship researching a second book-length project, which investigates the duality of law and justice on the southern frontier.
The Inscoe Award was established in 2018 to honor John Inscoe, the Albert B. Saye Emeritus Professor of History at the University of Georgia and editor of the Georgia Historical Quarterly from 1989 to 2000. It is given annually for the best article published in the Georgia Historical Quarterly in the previous year.
The Inscoe Award is made possible by an endowment fund created through contributions from friends and admirers of John Inscoe. The endowment honors John's life, work, and legacy and provides funds for a cash prize for the Inscoe Award recipient. Donations toward the endowment are ongoing.
Published continuously since 1917, the Georgia Historical Quarterly is one of the premier state historical journals in the United States, published by the Georgia Historical Society. The GHQ features the finest scholarly articles on Georgia history, book reviews covering all aspects of southern and Georgia history, edited primary sources, oral histories, and essays by and about contemporary history-makers.
For more information about the John C. Inscoe Award, please contact Keith Strigaro, Director of Communications, at 912.651.2125 ext.153 or email at kstrigaro@GeorgiaHistory.com.
###
ABOUT THE GEORGIA HISTORICAL SOCIETY
Georgia Historical Society (GHS) is the premier independent statewide institution responsible for collecting, examining, and teaching Georgia history. GHS houses the oldest and most distinguished collection of materials related exclusively to Georgia history in the nation.
To learn more visit georgiahistory.com.