Savannah, Ga., February 8, 2018 — The Georgia Historical Society announced today that Robert S. Jepson, Jr., Kathy Levitt, and Swann Seiler are the Grand Marshals for the 2018 Georgia Day Parade. The parade kicks off a weekend of Founding City Events for the Georgia History Festival—the signature K-12 education program of the Georgia Historical Society.
"We are pleased to have Bob, Swann, and Kathy to lead the parade this year," said Dr. W. Todd Groce, President and CEO of the Georgia Historical Society. "Their leadership and service to GHS as Chairman and Savannah Co-Chairs for the Georgia History Festival has enabled us to exceed all of our goals."
Thousands of costumed local schoolchildren march behind student-made banners in commemoration of Georgia's founding in 1733. This colorful parade of students, local dignitaries, costumed characters, musicians, and a military color guard begins at Forsyth Park and ends with a program in front of City Hall, where the mayor and other officials bring greetings and awards are presented for the annual Critz Auto Group Banner Competition. This year's competition theme is "A Legacy of Leadership" and highlights the contributions of Tomochichi, chief of the Yamacraw Indians, Juliette Gordon Low, founder of the Girl Scouts USA, and Georgia native Jackie Robinson, who broke Major League Baseball's color barrier.
Other parade participants include The 3rd Infantry Division Marching Band and Color Guard, Savannah Chatham County Public School Honor Band, the Beach High School ROTC, a costumed interpreter as General James Edward Oglethorpe, and approximately 3,000 students in colonial costume commemorating the founding of Georgia. The parade is sponsored by WSAV and Georgia Power, with a live broadcast beginning at 11:30 a.m. on WSAV – 3.
The Georgia History Festival's Founding City Events continue on Saturday and Sunday with the Colonial Faire & Muster, a family-friendly living history program at Wormsloe Historic Site, and Super Museum Sunday on February 11 as museums and historical sites across the state open their doors free to the public. For more information on all of these events visit GeorgiaHistoryFestival.org.
###
2018 Festival Sponsors: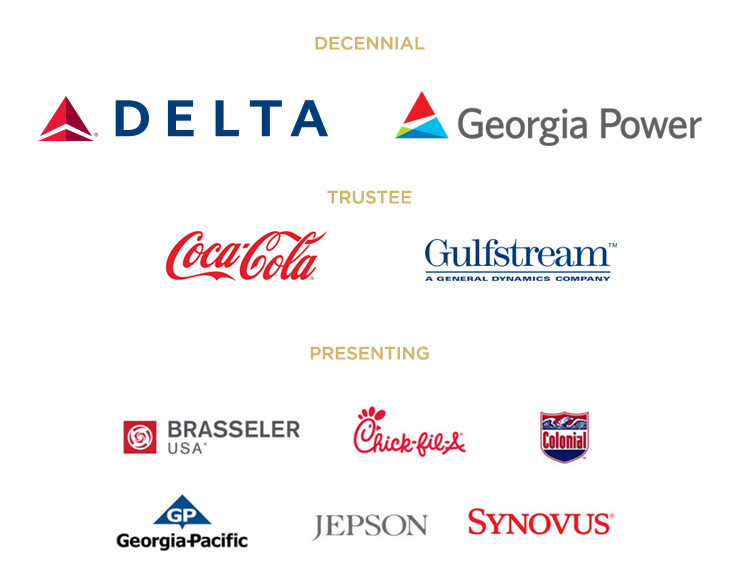 View full list Georgia History Festival sponsors.
ABOUT GEORGIA HISTORICAL SOCIETY
Georgia Historical Society (GHS) is the premier independent statewide institution responsible for collecting, examining, and teaching Georgia history. GHS houses the oldest and most distinguished collection of materials related exclusively to Georgia history in the nation.
To learn more visit georgiahistory.com.