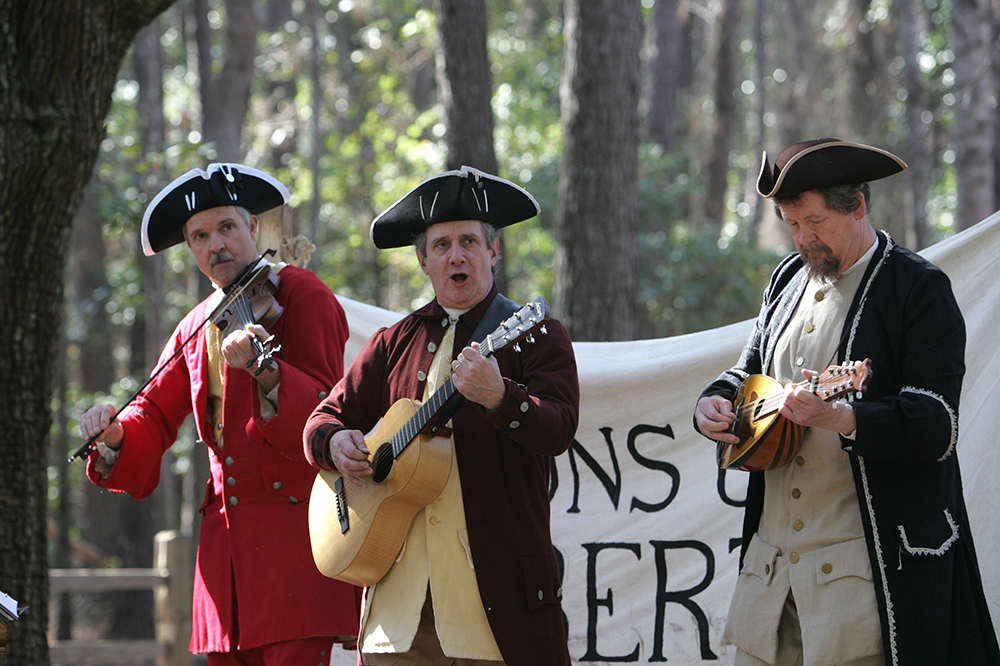 Savannah, Ga., January 25, 2019 – With the Georgia Day Parade only one week away the Georgia Historical Society is set to kick off the 2019 Georgia History Festival with a full slate of free public events.

The festivities begin Friday, February 1, with the 2019 Georgia Day Parade. Bull Street will teem with more than 3,000 area school children in historical costumes for this annual commemoration of the founding of the Georgia colony. GHS invites residents and visitors to join us as students, musicians, local dignitaries, and costumed historical figures march through Savannah's historic squares during this beloved annual event. The Georgia Day Parade begins at the north end of Forsyth Park at 10:45 a.m. and continues along Bull Street to City Hall. The Parade will be broadcast on WSAV-TV in its entirety beginning at 11:30 a.m.

The History Festival continues February 9 and 10 with the Colonial Faire & Muster at Wormsloe State Historic Site. Audiences of all ages enjoy this popular, family-friendly annual living-history program at Wormsloe. The event features costumed interpreters and vendors offering students and adults a taste of the excitement and adversity of life for the first settlers of colonial Georgia. Highlights include cannon and musket firing; blacksmithing, craft, and cooking demonstrations; Native American life interpretations; storytelling; and period music and dance. Saturday and Sunday, February 9 and 10, 2019, from 10:00 a.m. to 4:00 p.m. each day.

The fun continues that same weekend with Super Museum Sundayon February 10. GHS invites everyone to experience history in your own backyard when over 100 sites statewide will open their doors to the public free for this highly anticipated one-day event. A printable map and complete list of participating sites can be found at GeorgiaHistoryFestival.org. Sunday, February 10, 12:00 p.m. to 4:00 p.m. unless alternate hours are noted on the website.

The Georgia History Festival is the signature K-12 educational program of the Georgia Historical Society. Held annually around the anniversary of the founding of the colony of Georgia on February 12, 1733, this commemoration brings history to life for students of all ages through a variety of programs.

For additional information on any of these events or to schedule interviews with Dr. W. Todd Groce, President and CEO of the Georgia Historical Society, please contact Patricia Meagher at 912-651-2125, ext. 153 or on cell at 434-996-7085 or by email at pmeagher@georgiahistory.com.
2019 Georgia History Festival Sponsors
For a complete list of Georgia History Festival sponsors click here.
###