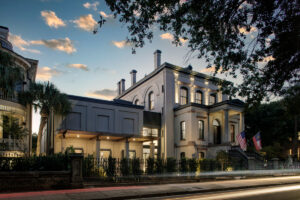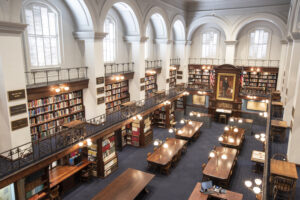 SAVANNAH, GA, January 12, 2022 –The Georgia Historical Society (GHS) will host a media open house on Tuesday, January 18, 2022, at the newly renovated and expanded Research Center in Savannah. GHS is pleased to offer this exclusive pre-opening opportunity to share updates and details of this once-in-a-generation project with our friends and supporters in the media.

The largest capital project in the history of GHS, the large-scale three-year, $5 million renovation and expansion of the existing facility included a new archival wing and updates to the historic GHS Reading Room and Abrahams Archival Annex. Additional improvements included renovated and reconfigured spaces for archival processing, digitization, and specialized storage and updates to security, ventilation, and fire suppression systems.

The GHS Research Center houses the institution's Library and Archives and is home to the oldest collection of Georgia history materials in the nation—five million manuscripts, documents, photographs, rare books, and artifacts. It is used by over 60,000 researchers each year, ranging from professional historians to teachers and documentary film makers such as the History Channel, Georgia Public Broadcasting, and the BBC.

The GHS Research Center consists of three adjoining buildings constructed over three centuries of Georgia history—Hodgson Hall (1876), the Abrahams Archival Annex (1970), and the new archival wing (2021).

GHS staff will be on hand to answer questions about the interior and the renovation. Special requests should be sent to the attention of Patricia Meagher, GHS Director of Communications at pmeagher@georgiahistory.com or by phone at 912.651.2125, ext. 153.

What: Media Open House

When: Tuesday, January 18, 2022, 10:00 a.m. – 12:00 p.m.

Where: GHS Research Center, 501 Whitaker Street, Savannah (Enter via front steps)

###
ABOUT THE GEORGIA HISTORICAL SOCIETY
Georgia Historical Society (GHS) is the premier independent statewide institution responsible for collecting, examining, and teaching Georgia history. GHS houses the oldest and most distinguished collection of materials related exclusively to Georgia history in the nation.
To learn more visit georgiahistory.com.