Savannah, Ga., February 2, 2022 – The Georgia Historical Society's Georgia History Festival continues this weekend in Savannah and statewide with two free, family-friendly events— the Colonial Faire and Muster and Super Museum Sunday.
The weekend begins with the Georgia History Festival's Colonial Faire and Muster at Wormsloe State Historic Site, this Saturday, February 5, and Sunday, February 6, from 10:00 a.m. to 4:00 p.m. Audiences of all ages enjoy this popular living-history program. The event features costumed interpreters and vendors offering students and adults a taste of the excitement and adversity of life for the first settlers of colonial Georgia. Highlights include cannon and musket firing; blacksmithing, craft, and cooking demonstrations; Native American life interpretations; storytelling; and period music and dance. Sponsored by Georgia Ports Authority with additional support from the Society of Colonial Wars in the State of Georgia.
The festivities continue statewide on Sunday, February 6, with the Georgia History Festival's Super Museum Sunday — over 100 sites statewide will open their doors free of charge for this annual event. Attendees can experience our state's rich history and cultural life in person and online as historic sites, house museums, art museums, and other points of interest throughout Georgia open their doors to the public, providing an exceptional opportunity to experience history in our own backyard. We encourage everyone to review each site's COVID-19 protocols before arrival to ensure the best experience. Sponsored by Delta Air Lines.
Both events are free and open to the public.
For more information about either event, or to see a full listing of Super Museum Sites, visit GeorgiaHistoryFestival.org.
2022 Georgia History Festival Sponsors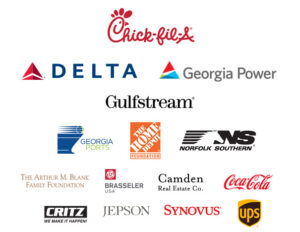 ---
ABOUT THE GEORGIA HISTORICAL SOCIETY
Georgia Historical Society (GHS) is the premier independent statewide institution responsible for collecting, examining, and teaching Georgia history. GHS houses the oldest and most distinguished collection of materials related exclusively to Georgia history in the nation.
To learn more visit georgiahistory.com.