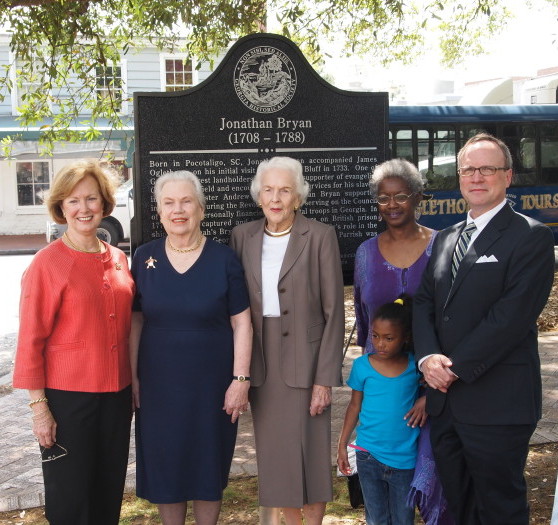 Year Erected: 2011
Marker Text: Born in Pocotaligo, SC, Jonathan Bryan accompanied James Oglethorpe on his initial visit to Yamacraw Bluff in 1733. One of Georgia's largest landholders, Bryan was a supporter of evangelist George Whitefield and encouraged religious services for his slaves, including minister Andrew Bryan. Jonathan Bryan supported independence during the Revolutionary War, serving on the Council of Safety and personally financing Continental troops in Georgia. In 1779 he was captured and held for two years on British prison ships. Savannah's Bryan Street recognizes his family's role in the founding of the Georgia colony. In 1793 St. Phillip Parrish was renamed Bryan County in his honor.
Erected by the Georgia Historical Society and the Savannah Town Committee of the National Society of Colonial Dames of America in Georgia.
Tips for Finding This Marker: At Franklin Square, in front of the First African Baptist Church in Savannah.