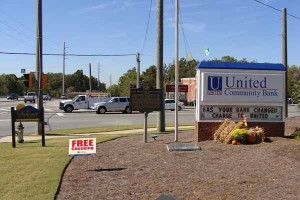 Year Erected: 1985
Marker Text: On May 23-24, 1864, Lt. Gen. Leonidas Polk's Corps [CS] marched from Allatoona, Bartow Co., to Dallas, Paulding Co., passing Lost Mountain Post Office.
On June 4-5, Polk's Corps withdrew from the Dallas-New Hope front to Lost Mtn., the position here being the Left Flank of Johnston's first Kennesaw Line.
On the 9th, Polk's Corps was shifted eastward to the vicinity of New Salem Church north of the Burnt Hickory Rd., where it formed the center of the line.
This shift was a necessary move in the extension of Johnston's Line eastward of the State R.R., because of the arrival of the Federal 17th Corps on his right flank.
Tips for Finding This Site: Ga 120 at Ga 176 junction at Lost Mountain community near Marietta.