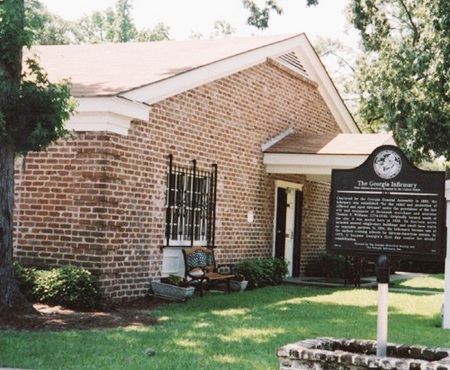 Year Erected: 2001
Marker Text: Chartered by the Georgia General Assembly in 1832, the Infirmary was established "for the relief and protection of afflicted and aged Africans" under the provisions of the last will and testament of Savannah merchant and minister Thomas F. Williams (1774-1816). Originally located south of the city, it was moved here in 1838. Its fourteen acres included several single-story buildings and small farm tracts for vegetable gardens. In 1904, the Infirmary became one of the earliest training schools for African-American nurses. In 1975, it became Georgia's first day center for stroke rehabilitation.
Erected by the Georgia Historical Society and the Georgia Infirmary, Inc.
Tips for Finding This Marker: At 1910 Abercorn Street in Savannah.