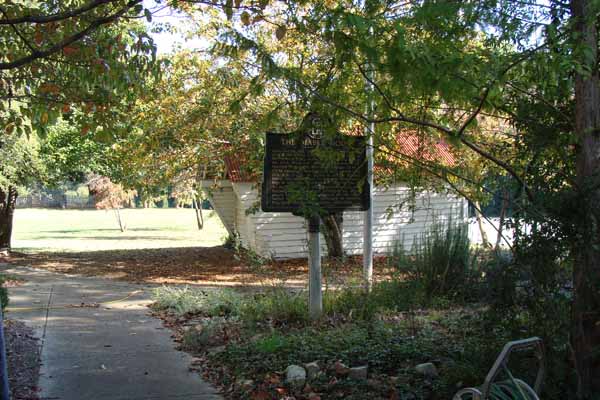 Year Erected: 1954
Marker Text: Ante-bellum res. of Robert Mable (1803-1885). July 3, 1864, Maj. Gen. F.P. Blair's 17th A.C., of McPherson's Army of the Tenn. [US], having marched from Kennesaw Mtn., via Sandtown rd., reached Moss' house (near Floyd Station), 1.2 mi. N.
2 P.M. Gresham's 4th div., 17th A.C., moved with 15th A.C. troops to points S. of the Mitchell house (below Mableton), to threaten river crossings at left-rear of Johnston's Smyrna line [CS].
At dark, Gresham's troops withdrew N. to the Mable plantation, which afforded an ample supply of water, & camped here for the night. Walter Q. Gresham was Secretary of State in President Cleveland's Cabinet, 1893-1895.
Tips for Finding This Marker: At 5239 Floyd Road in Mableton.
---
Exploring the Topic
The Mable House
Research paper by Antwan Ward, Dr. Jennifer Dickey's Introduction to Public History course, Kennesaw State University