Savannah, Ga., December 17, 2012 – In this time of giving the Georgia Historical Society (GHS) would like to thank the sponsors of the 2013Georgia History Festival. The Festival is the signature K-12 educational program of the Georgia Historical Society and features nearly a month of programs and events that bring Georgia history to life for students and general audiences alike.
2013 Major Sponsors are:
Trustee: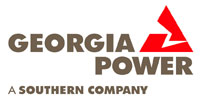 Signature:

Presenting:



Signature Media:

"We are thankful for this year's sponsors who have done so much to make the 2013 Georgia History Festival events possible," said Dr. Todd Groce, President and CEO of Georgia Historical Society.  "That so many of our sponsors sign on year after year is truly a vote of confidence in GHS's objective to teach Georgia history and make it accessible to students of all ages. We are very grateful for their continued support."
Sponsors supporting at the Platinum level are: Acuity Brands, AGL Resources, Camden Real Estate Company, Chick-fil-A, Covington Investments, Critz Auto Group, Dulany Industries, Inc., Georgia Ports Authority, Levy Jewelers, The Savannah Bank and SunTrust.
Gold level sponsors are: AT&T, Brasseler USA, Great Dane Trailers, Waffle House and Wells Fargo Insurance Services.
For a complete list of 2013 Georgia History Festival supporters and a full Schedule of Events, please visit GHS online at www.georgiahistory.com.
###
---
SAVANNAH: 501 Whitaker St., Savannah, GA 31401
ATLANTA: 260 14th St., NW, Ste. A-148, Atlanta, GA 30318
Georgia Historical Society (GHS) is the premier independent statewide institution responsible for collecting, examining and teaching Georgia history. GHS houses the oldest and most distinguished collection of materials related exclusively to Georgia history in the nation.