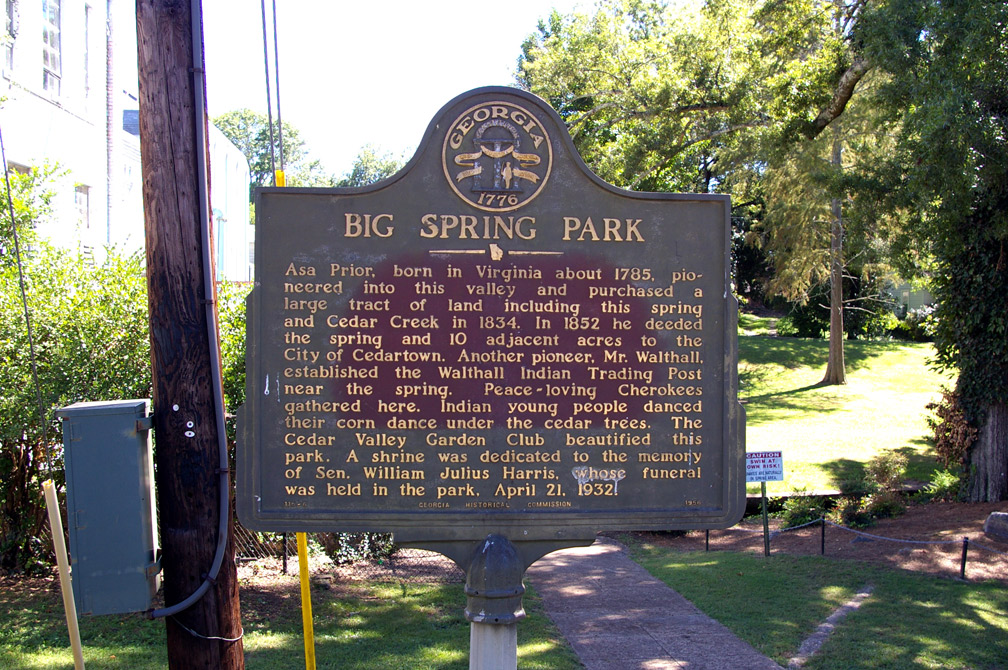 On May 17, 1838, Major General Scott of the United States Army, headquartered in the Eastern Division Cherokee Agency, Tennessee, sent Orders No. 25 to local military leaders around the Southeast. Orders No. 25 detailed the authority of the Major General, granted by President Martin Van Buren, to enforce the removal of Cherokee Indians from the Southeast and into the West, based on the 1835 Treaty of New Echota. The orders noted that of the 15,000 people to be removed, 80 percent were opposed to relocating in the West. Although the Orders instructed the troops to treat the Cherokee with kindness and compassion, they also gave the Army the authority to capture Cherokee women and children as a way of forcing Cherokee men to surrender as well.
One of the recipients of the Order, Isaac S. Vincent, was directed to the encampment in Cedar Town, in what is now Polk County. Vincent led the 1st Regiment of Georgia Volunteers in Cedar Town, under command of the U.S. Army. Unlike local militia groups that harassed the Native Americans, Vincent held the captured Cherokee people near Cedar Creek before moving them on June 26, 1838 to their next stop, a camp in New Echota, before heading west.
---
Explore the links below to learn more:
Today in Georgia History: The Treaty of New Echota
Today in Georgia History: General Winfield Scott
Today in Georgia History: John Ross
Cherokee Removal: Forts Along the Georgia Trail of Tears
The Georgia Historical Quarterly has published several, articles relating to the Trail of Tears which can be accessed on JSTOR. If your library does not have access to JSTOR, you can go to www.jstor.org and create a free MyJSTOR Account.
The Bungled Treaty of New Echota: The Failure of Cherokee Removal, 1836-1838
General John E. Wool in Cherokee Country, 1836-1837: A Reinterpretation
The Trail of Tears through Fictional Reminiscence
The Cherokee Trail of Tears: A Sesquicentennial Perspective
GHS houses a collection related to the Trail of Tears.
Cherokee Indians relocation papers, 1815-1838. From the Cherokee Indians relocation papers collection, MS 0927.