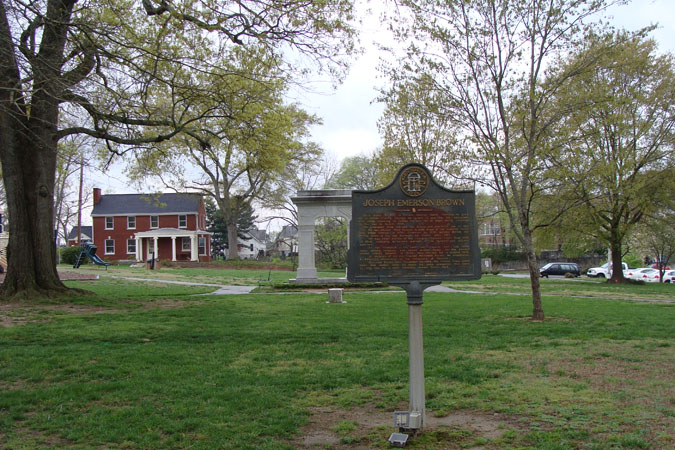 Today's #MarkerMonday recognizes one of Georgia's most successful statesmen, Joseph Emerson Brown, who passed away on this day in 1894.  Although born in South Carolina, Brown grew up in the North Georgia Mountains. After attending preparatory schools and Yale Law School for one year, he served in the state senate and was elected a state circuit judge. Brown won the governorship in 1857 and spent his political career championing the rights of the common man, which made him popular among Georgia voters. He served as governor throughout the entire Civil War and famously opposed nearly every policy Jefferson Davis promoted, particularly the Confederate draft. After the war, Brown served as a Chief Justice of the Supreme Court of Georgia during Reconstruction. He was later elected to the U.S. Senate in 1880. Brown formed a political alliance with John B. Gordon and Alfred Colquitt that became known as the Bourbon Triumvirate, which controlled Georgia politics until the mid-1890s.
In addition to being a successful politician, Brown was also a successful businessman and one of Georgia's first millionaires. He mining and railroad interests across the state, which he utilized Georgia's convict labor system to support. After his death, his son Joseph Mackery Brown, became Governor of Georgia twice. The Browns are buried in Historic Oakland Cemetery in Atlanta.
Explre the links below to learn more about Joseph Emerson Brown.
GHS houses letters, signed photographs, and other primary sources that belonged to Joseph E. Brown.