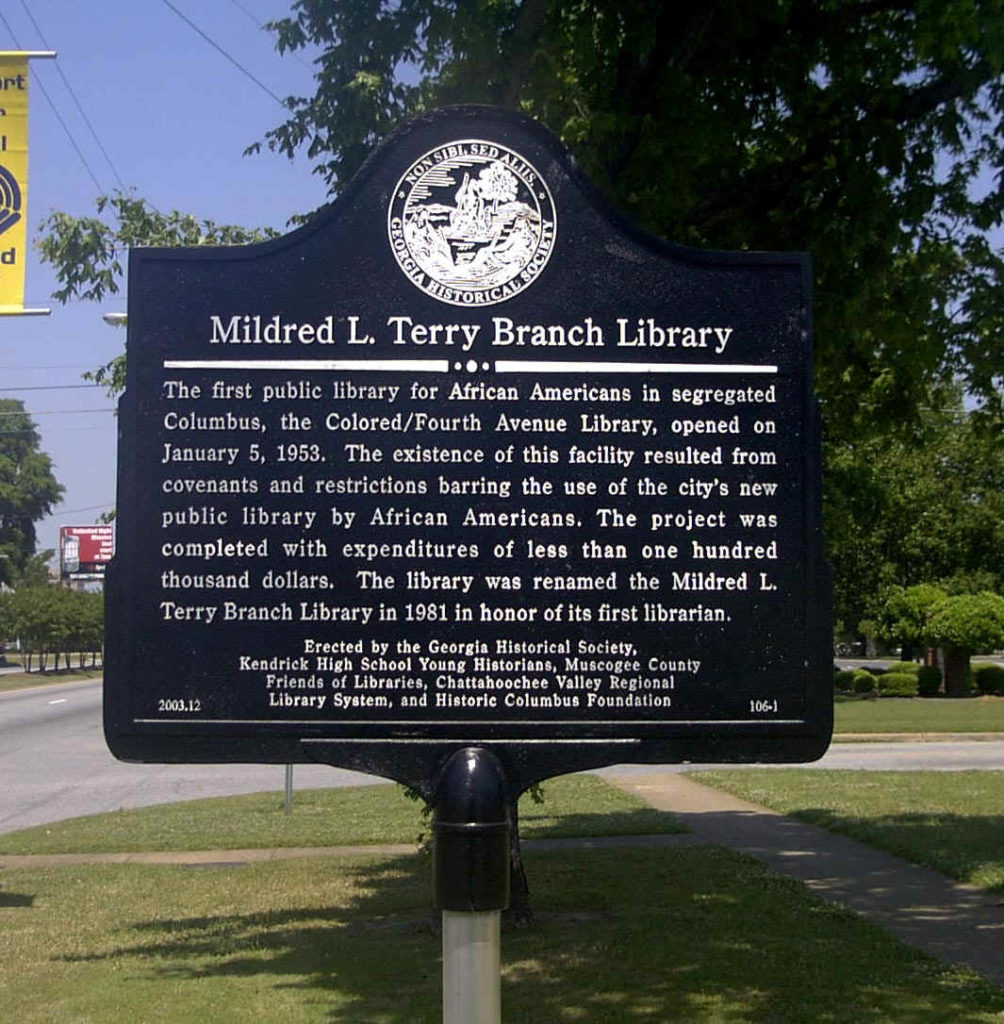 This week's #MarkerMonday looks at the Mildred L. Terry Branch Library historical marker in Muscogee County in honor of National Library Week (April 19-25, 2020). This year the theme for National Library Week is "Find Your Place at the Library," and although physical libraries are closed, you can still find an abundance of resources online, available through your local library, statewide libraries and archives—such as the Georgia Historical Society's Research Center, and nationwide libraries—such as the Library of Congress. As the first public library for African Americans in Columbus, the Mildred L. Terry Branch Library has provided generations of community members with a place to explore educational opportunities since 1953.
The Mildred L. Terry Branch Library was originally named the Fourth Avenue Library when it opened in 1953. Mildred Terry accepted a position as head librarian upon its opening, and she held the position for almost 30 years until her retirement in 1980. The branch was renamed for her the following year. Terry staunchly believed that reading should be available for all people, not just the privileged, and in 1989 she told the Columbus Ledger-Enquirer that "being able to serve people, doing something to help them improve themselves is so rewarding. Most people are anxious and eager to become more informed; they just need encouragement."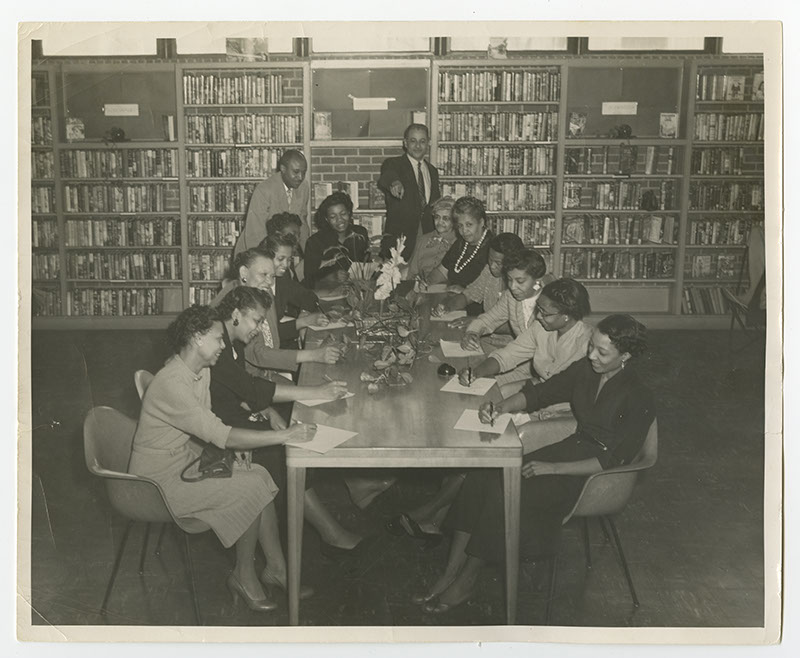 The African-American community in Columbus requested access to a public library after years of being denied access to segregated libraries. The announcement of a new whites-only library in 1947 brought renewed calls for access. Advocates argued that public funds would be used to build the library, but not all of the public would be allowed to use the space. Although their library was not equal to the white-only libraries—lacking the same funding, available space, and resources–with the help of Mildred Terry's literacy promotion and programming, the community took full advantage of the opportunities available through the Fourth Avenue Library. Today, the Mildred L. Terry Branch Library, now housed in a larger location, continues to support literacy through public programs as part of the Chattahoochee Valley Libraries system.
---
Explore the links below to learn more:
Chattahoochee Valley Libraries – Who Was Mildred L. Terry?
The Columbus Museum – Our Stories Live Here: 65 Years of the Mildred L. Terry Public Library
Mildred Terry Collection. "Photograph of Mildred L. Terry at the Fourth Avenue Library, Columbus, Georgia." 1953/1969.
Mildred Terry Collection. "Photograph of a group of African Americans at the Fourth Avenue Library in Columbus, Georgia." 1953/1969.
"Librarian Terry Loves Helping 'Johnny Read'." Columbus Ledger-Enquirer, 12 April 1989, Sec C pg.1