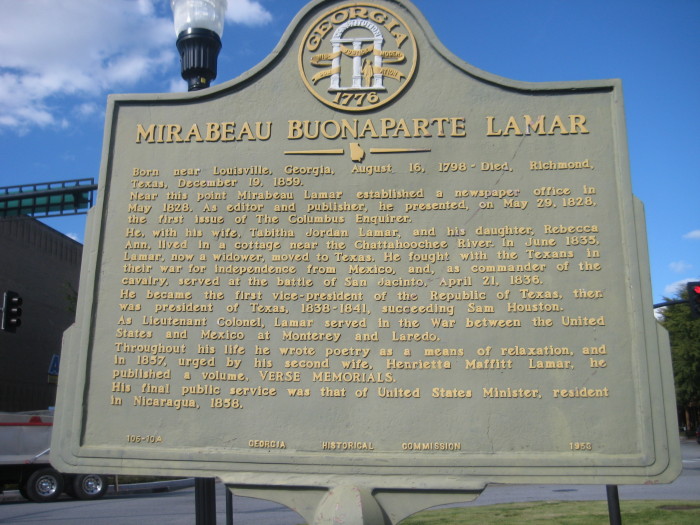 Today's #MarkerMonday highlights Mirabeau Buonaparte Lamar – an accomplished statesman, soldier, and writer. The Louisville, Georgia native passed away during this week (Dec. 19) in 1859. Lamar opened a printing shop in 1828, which produced the first issue of the Columbus Enquirer on May 19 that year. Five years later, Lamar moved to Texas, where he fought with citizens to gain independence from Mexico. He later became the first vice-president of the Republic of Texas and succeeded Sam Houston as president – a position which he held from1838-1841. Lamar later served the United States during the Mexican-American War. An avid poet, Lamar published a collection of his work in 1857 entitled Verse Memorials. He also served as the U.S. Ambassador to Nicaragua for twenty months beginning in 1857. Upon his return to Texas, he suffered a massive heart attack that led to his death at the age of 61.
Explore the links below to learn more about Mirabeau Buonaparte Lamar.
GHS is proud to house several sources related to Mirabeau Buonaparte Lamar, including his published collection of poetry.
Texas State Library and Archives Commission: Mirabeau B. Lamar