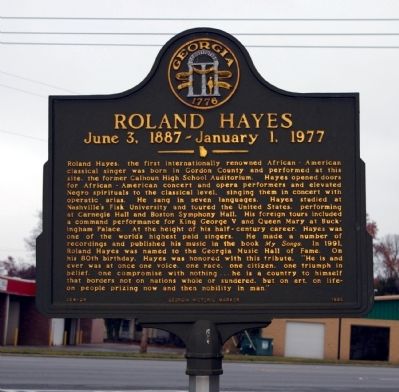 This week's #MarkerMonday highlights internationally famous concert singer Roland Hayes. Roland Hayes, whose parents had been born into slavery, defied the odds and overcame economic, social, and racial barriers to become one of the world's highest paid singers. Hayes specialized in singing African spirituals passed down throughout his childhood, but he was also a classical singer lauded by European crowds for his ability to sing in different languages. He performed at Buckingham Palace for King George V and sold out Carnegie Hall three times in one season. The National Association for the Advancement of Colored People (NAACP) awarded him the Spingarn Medal for greatest achievement by an African American in 1924, and the Georgia Music Hall of Fame posthumously inducted Hayes in 1991.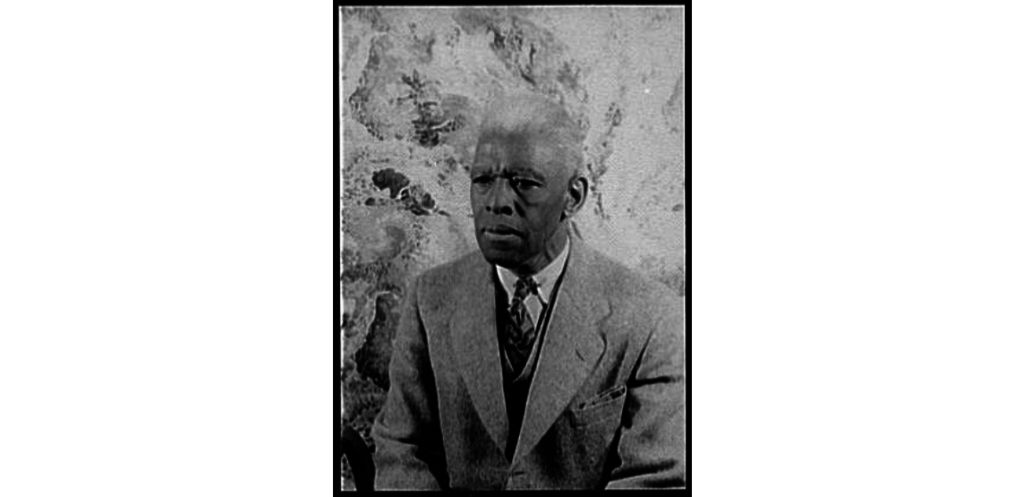 However, at home in Georgia, Hayes' fame and accomplishments were set against a background of racially-charged violence. African Americans who challenged the state's segregation policies often encountered violent reprisals from whites and law enforcement alike. In July 1942, Hayes' wife, Helen Hayes, refused to move to a seat further back in the Higgins Shoe store in Rome, Georgia. After Mrs. Hayes left, the clerk reportedly called the police, asserting that she cursed and called him "old Hitler." Hayes defended his wife against the clerk's accusation of cursing, and three Rome policemen assaulted Hayes as his wife and daughter watched. The story garnered national attention, and although the Hayeses had been arrested for disorderly conduct, the charges were never pursued. In the years before the Civil Rights movement, not even a renowned international singer was exempt from the racial violence and bigotry that supported white supremacy.
---
Explore the links below to learn more about Roland Hayes.
New Georgia Encyclopedia "Roland Hayes (1887-1977)"
Roland Hayes: The Legacy of an American Tenor
Library of Congress: Chronicling America Evening Star "Roland Hayes chosen U.S. Outstanding"
Library of Congress: Chronicling America The Detroit Tribune "Georgia Cops Beat, Jail Roland Hayes"
GHS houses several collections related to the struggle for civil and human rights in Georgia.
Ethel Hyer family papers, 1924-1980.
Civil rights : speech of Hon. Thomas M. Norwood, of Georgia, delivered in the United States Senate, April 30 and May 4, 1874.
Brooks Creedy collection on Grace T. Hamilton, 1965-1984.
Articles related to Roland Hayes that can be accessed on JSTOR. If your library does not have access to JSTOR, you can go to www.jstor.org and create a free MyJSTOR Account.
How the Public Received "The Black Man in White America"