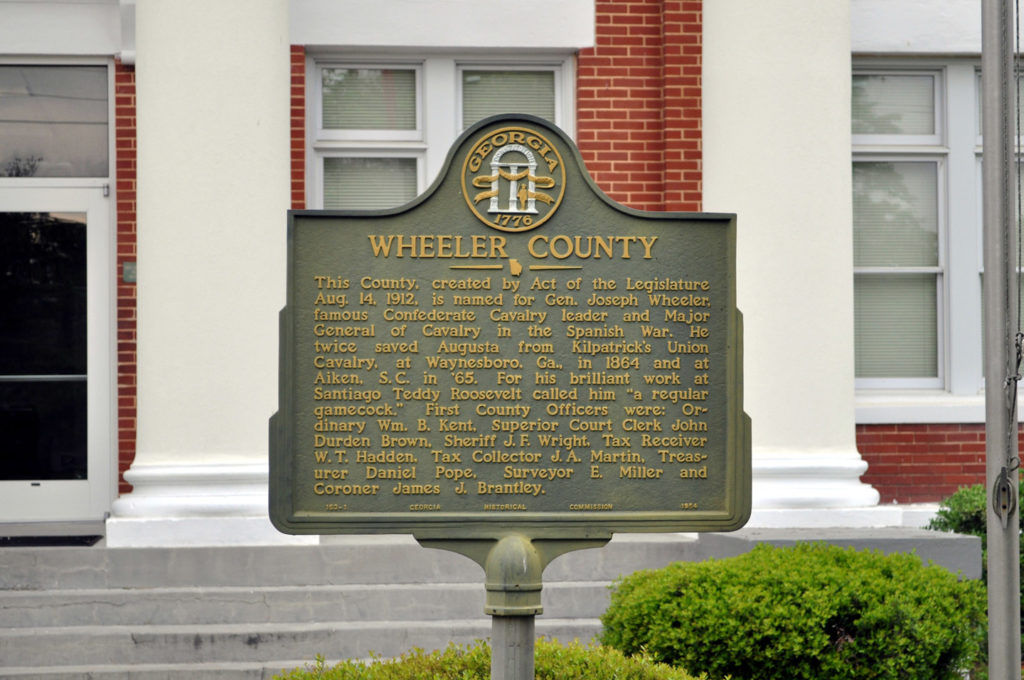 This week's #MarkerMonday looks at the Wheeler County historical marker to explore the history of the county's namesake, Brigadier General Joseph "Fighting Joe" Wheeler. Although he served as a brigadier general for the Confederate cavalry of Tennessee during the Civil War and later became a congressman from Alabama after the war, he was born in Augusta, Georgia, in 1836. After promoting the start of the Spanish-American War in Congress, he enlisted with the United States Army when the war began in 1898.
The sinking of the USS Maine in Havana harbor on February 15, 1898, increased growing tensions with Spain, because Americans were led to believe Spain was responsible for the explosion. The destruction of the Maine was one of several incidents that preceded US intervention in the Cuban struggle for independence from Spain, which had begun in 1895. In April 1898, President McKinley requested from Congress the ability to use military force against Spain if it did not acknowledge Cuba's independence. When Spain rejected the resolution, McKinley organized a blockade around Cuba and requested American military volunteers. Spain responded by declaring war on the United States.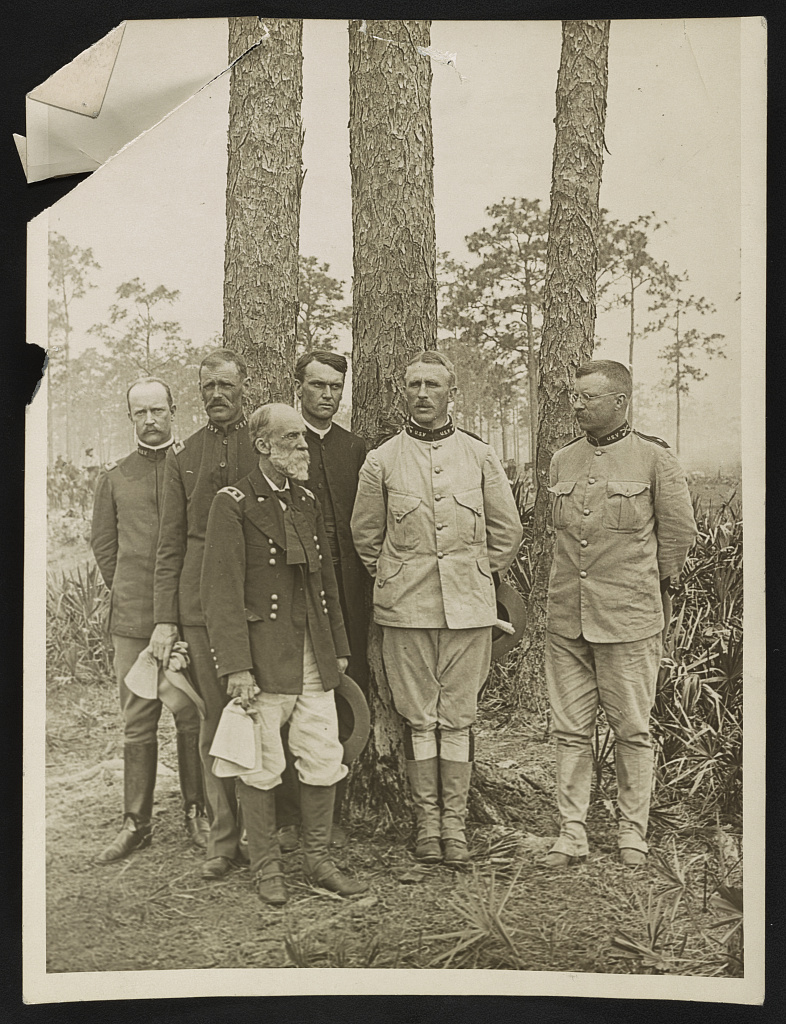 After the war began, President McKinley appointed Joseph Wheeler to the rank of major general of volunteers on May 4. He was responsible for leading his division, including Theodore Roosevelt's Rough Riders, into Cuba. They landed near Daiquiri on June 20, and Wheeler's division cleared the coast for additional landings and forced the Spanish to retreat to Santiago. After the war, Wheeler was promoted to brigadier general of the Regular Army. After assuming this rank, Wheeler became the only Confederate general to hold the same rank in the United States Army as he had in the Confederate Army. He is also one of only two Confederate generals buried in Arlington National Cemetery, the other being Brigadier General Marcus Joseph Wright.
---
Explore the links below to learn more:
Today in Georgia History – September 10, 1836
Encyclopedia of Alabama – Joseph Wheeler
New Georgia Encyclopedia – Wheeler County
Library of Congress – The War of 1898: The Spanish-American War
National Museum of the United States Army – BG Joseph Wheeler, USA
Office of the Historian – The Spanish-American War, 1898
Library of Congress – Staff of the 1st US Volunteer Regiment, the "Rough Riders" in Tampa
GHS houses several collections related to Joseph Wheeler.
122nd Ordnance Company, Camp Wheeler (Ga.) photograph, MS 2375
Base Hospital Detachment, Camp Wheeler (Ga.) photograph, MS 2529
Bust, 1906. From the GHS Artifacts Collection, A-1361-269.