Legacy Society
Helping to Save and Share Family History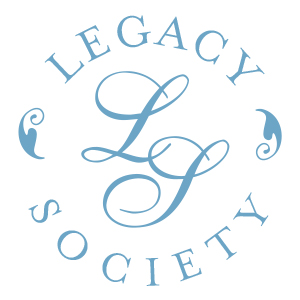 A family's stories are passed on in many ways—photo albums of ancestors long gone, handwritten letters in faded ink, tales told at grandfather's knee.
Many of these family stories are also Georgia's stories, relevant to all who call Georgia home.
Unfortunately, as time goes by, photos fade, papers are misplaced, and memories are forgotten—a loss not only for family members but also for future generations of Georgians seeking to know more about those who contributed to our state's history.
GHS invites a select number of prominent Georgia families who have shaped our state's history to join the Legacy Society by donating their personal and/or family collections of papers, photographs, portraits, and museum-quality materials to be cataloged and archived at the Society's Research Center.
Future generations will be able to access these collections in perpetuity, sustaining each family's unique story and its impact on the state of Georgia and its place in our nation's history.
An endowment gift to accompany these family collections ensures the proper preservation and cataloging by the Society's professional archivists, who will also provide students, teachers, scholars, and the public with access to this important part of our state's history.
Members of the Legacy Society will be recognized with cast bronze plaques displayed prominently on the pilasters in the historic GHS Reading Room, as well as in the Society's publications and on its web site.
To learn more about The Legacy Society, please contact Caroline Stevens Rhodes, Development Officer, at 912.651.2125 ext. 116 or via e-mail.