Georgia History Today Archives
Volume 15, No. 1 & 2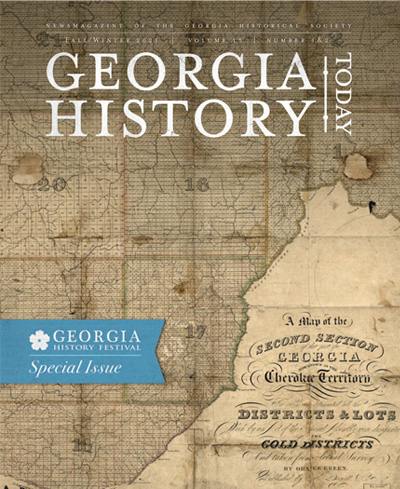 Perspectives: The Making of a Georgia Trustee
Native American Dispossession and Georgia's Changing Landscape
Georgia Gems: Georgia and the Cherokee
State of History: Charlie Crawford: John McPherson Berrien Award Recipient
Inside GHS: Teaching Georgia's People and Places
2022 Georgia Trustees
Inside GHS: Teaching Georgia's People and Places
Georgia History Festival Schedule of Events

---

Special Edition – Research Center Renovation

Celebrating a Total Transformation
The GHS Research Center: A Renovated and Expanded Foundation for History

---

Volume 14, Fall/Winter 2020, No. 2

Perspectives: Healing Through History
The Cold War at 75
Georgia Gems: Nuclear Ship Savannah
State of History: Affiliate Chapter of the Year: Bartow History Museum
Inside GHS: Critical Thinking in the Information Age
Profiles: 2021 Georgia Trustees
Georgia History Festival Schedule of Events

---

Volume 14, Spring/Summer 2020, No. 1

Perspectives: Finding Our Best in the Worst of Times
FDR on the 75th Anniversary of His Death
Georgia Gems: Frank Cheatham, Polio, and FDR
Inside GHS: Rising to the Challenge: GHS & Georgia Teachers in the Era of Remote Learning
Profiles: John Duncan, John MacPherson Berrien Award Winner
State of History: Understanding Racial Integration with Students

---

Volume 13, Fall/Winter 2019, No. 2

Perspectives: Building for the Future
Women's Suffrage at 100
Georgia Gems: Helen Dortch Longstreet
Inside GHS: GHS Research Center Renovation and Expansion Begins
Profiles: 2020 Georgia Trustees
Georgia History Festival Schedule of Events
Messages from Our Friends and Supporters
---
Volume 13, Spring/Summer 2019, No. 1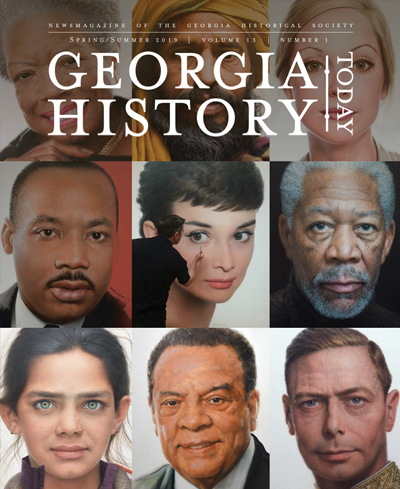 Perspectives: Can Art be History?
Teaching Confederate Monuments as Primary Sources
Georgia Gems: The Sounds of Revolution
Profiles: Ross Rossin
Teaching Georgia History with Primary Sources
The Magic Behind the Curtain: How Memory Institutions Provide Free Online Access to Primary Sources
GHS News
---
Volume 12, Fall/Winter 2018, No. 2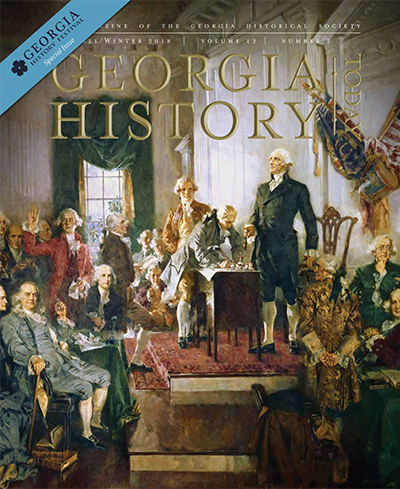 The Boisterous Sea Of Liberty: The U.S. Constitution
Perspectives: Who Do We Think We Are?
Georgia Gems: Abraham Baldwin's Copy of the U.S. Constitution
State of History: Georgia's State Of Civic Education
Inside GHS: The Vincent J. Dooley Distinguished Fellows Program
Profiles: The 2019 Georgia Trustees
Georgia History Festival Schedule of Events
Messages from Our Friends and Supporters
---
Volume 12, Spring/Summer 2018, No. 1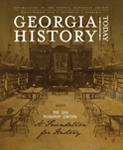 A Duty to the Past, A Commitment to the Future
The GHS Research Center: A Foundation for History
Saving Georgia's History
Profiles: Shell and Wyck Knox – John Macpherson Berrien Award Winners
The Research Center Capital Campaign
Extraordinary Gales: Fort Pulaski's Experience with Natural Disasters
---
Volume 11, Fall/Winter 2017, No. 2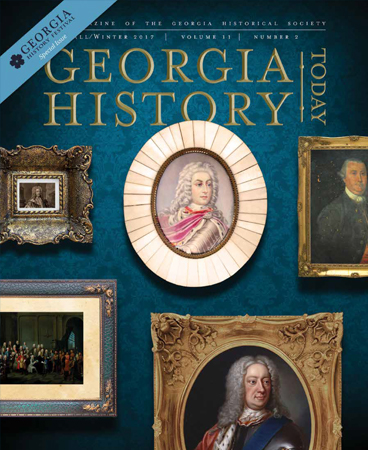 The Georgia Trustees: A Legacy of Leadership
When History and Memory Collide
James Habersham Letterbook
Martha Berry's Living Legacy
2018 Georgia Trustees
Georgia History Festival Schedule of Events
---
Volume 11, Spring/Summer 2017, No. 1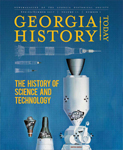 The History of Science and Technology
Saving Georgia's History Through a Gift of Conservation
Profiles: Raymond "Ray" M. Masciarella II
New Life for an Old Program: Maintaining Georgia's Historical Markers
Affiliate Chapter of the Year: The Columbus Museum
---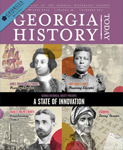 A State of Innovation
Maintaining a State of Innovation
2017 Georgia Trustees
Georgia History Festival Schedule of Events
*Please note, this issue was incorrectly printed as Volume 11, No. 3&4 . The next issue will be Volume 11, No. 1.
---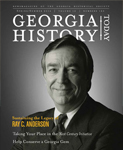 Sustaining the Legacy of Ray C. Anderson
Help Conserve a Georgia Gem
Georgia Southern Students Research Georgia-Ireland Connection
Profiles: Don Waters
---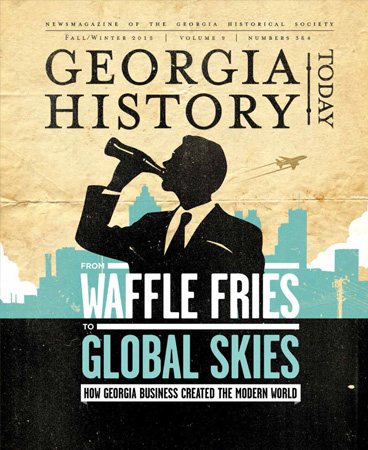 2016 Georgia Trustees
The Birth of the American Dream
Thronateeska Heritage Center Succeeds Through Collaboration
Encouraging Historical Thinking during the Georgia History Festival
A Rare Look at Early Atlanta Businesses
---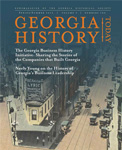 John McMullan – A Legacy of Generosity
The Delta Flight Museum, Atlanta's Best Kept Secret
Georgia Gems: Atlanta Gas Light Company Papers
The Georgia Business History Initiative: Sharing the Stories of the Companies that Built Georgia
Business Leadership Helped Sing the Song of Tolerance
---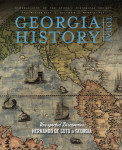 Unexpected Discoveries: Hernando de Soto in Georgia
Historical Markers: Discovering New Ways of Thinking about an Old Resource
Georgia Gems: H.N. Torrey Lantern Slides
2014 Georgia Trustees: Alana Shepherd and Paula Wallace
---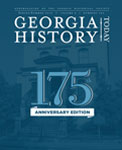 Georgia's Newest Home for History
Georgia Gems: GHS's Archival Collection Finding Aids Now Online
An Enduring Legacy
Columns and Capitals: Georgia's Old Governor's Mansion
Endowing the Future: Victor L. Andrews & the Dr. Elaine B. Anrews Historian
---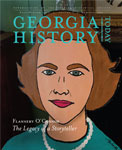 Flannery O'Connor: The Legacy of a Storyteller
The Evolution of a National Research Center
Georgia Gems: Rainwater Family Papers
2014 Georgia Trustees: Arthur M. Blank and William Porter "Billy" Payne
---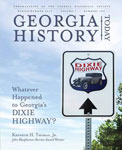 Whatever Happened to Georgia's Dixie Highway?
Georgia Gems: James Dunwoody Jones
Profiles: Kenneth H. Thomas, Jr., John Macpherson Berrien Award Winner – "Georgia Was My Place"
A New Chapter for the Georgia Archives
*
Read an extended version of the Ed Jackson article, "Whatever Happened to Georgia's Dixie Highway,".
---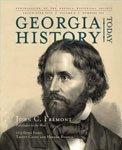 John C. Fremont: Pathfinder to the West
Drawing Threads
Georgia Gems: Gilbert Moxley Sorrel
Profiles: 2013 Georgia Trustees: Truett Cathy and Herman Russell
History Education in Georgia's Public Schools
---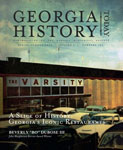 A Slice of History: Georgia's Iconic Restaurants
African-American History & Culture in the Georgia Lowcountry
Profiles: Beverly "Bo" DuBose III, John Macpherson Berrien Award Winner
Georgia Gems: The Joseph L. Bernd Collection of FBI Records on the 1946 Election
Dalton Civil War 150th Commission
---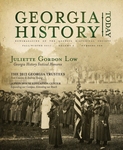 Juliette Gordon Low
Today in Georgia History
Georgia Gems: Jepson House Education Cente
Profiles: The 2012 Georgia Trustees: Tom Cousins and Andrew Young
Lighting Up History at Georgia's Old Capital Museum
---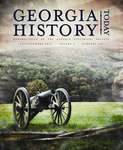 Discovering Georgia's Civil War Sites
Campaign to Share Georgia History
Georgia Gems: Edward Clifford Anderson
Profiles: Lisa Lacy White
Georgia Battlefields Association
---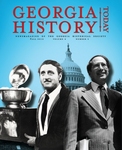 Remembering Georgia's Native People
Georgia Gems: The Cherokee Papers
Profiles: The 2011 Georgia Trustees: Vincent Dooley and Sam Nunn
Making History Fun at the Thomastown-Upson Archives and Upson Historical Society
---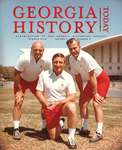 Georgia's Cities of the Dead, Part Two
Vince Dooley Papers at GHS
Georgia Gems: A Very Grand Tour
Profiles: Don and Kaye Kole: The 2009-2010 John Macpherson Berrien Honorees
LaGrange's Latest Legacy
---
Georgia's Cities of the Dead and Cultural Tourism
The Boyhood Home of Woodrow Wilson
Celebrating Georgia Days 2010: Honoring Georgia Native & Baseball Legend Jackie Robinson
Georgia Gems
Profiles: The 2010 Georgia Trustees: Hank Aaron and Ted Turner
---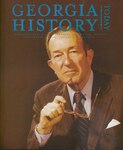 Prelude to Hartsfield-Jackson: A Centennial Reflection on the Atlanta Speedway
Griffin Bell Papers at GHS
Georgia Gems: Civil War Letters
Profiles: Craig Barrow: Assuring History's Future
University of Georgia Press
---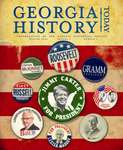 Hail to the Would-be Chiefs: Presidential Contenders with Georgia Ties
Celebrating Georgia Days 2009: Honoring Johnny Mercer
Georgia Gems: Theodore Roosevelt and Civil Rights
A Friend in Need: Friends of Cockspur Island Lighthouse
---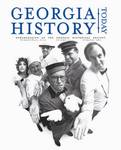 Whatever Happened to Georgia's Downton Hotels?
Expanding Audiences for History: GHS Takes a Technological Plunge into the 21st Century
Georgia Gems: Daniel Webster
Profiles: Vince Dooley: Making Time for History
The Georgia Archives: Georgia's Virtual Vault
---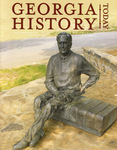 75 Years Later, Georgia Remembers FDR
Georgia Historical Markers: 150 and Counting
Georgia Gems: Letters from Roosevelt
Profiles: Bradley Hale: Successes and Stories
The Roosevelt Warm Springs Archive
---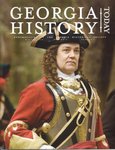 Carved in Stone: Remembering James Oglethorpe
Georgia Turns 275 in Style
Georgia Gems: James Oglethorpe's Letters
Profiles: Archie Davis: "History Inspires Me"
The Savannah Book Festival
---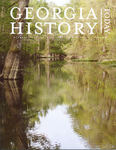 Taking Georgia's History beyond Georgia
Using Technology to Explore the Past
Georgia Gems
Profiles: Don Kole: Growing What He Believes in
Georgia Women of Achievement