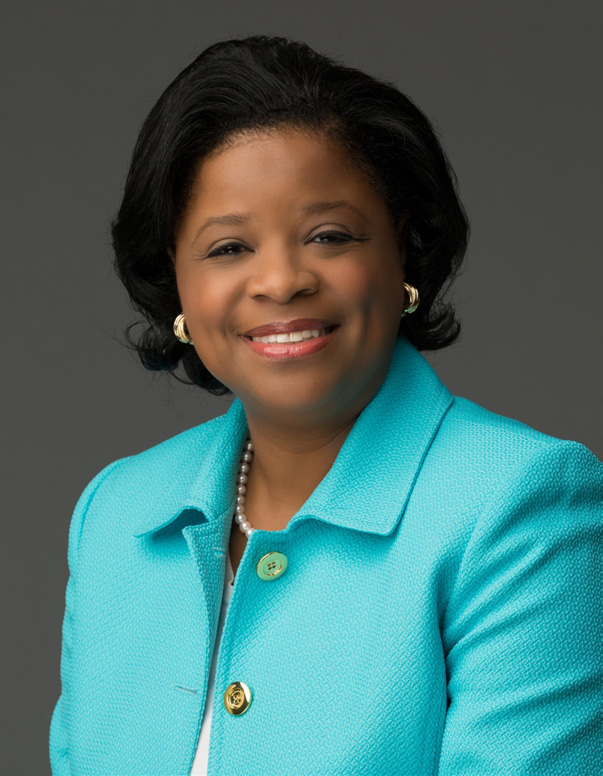 Atlanta, Georgia, September 14, 2021 – The Georgia Historical Society (GHS) has announced that Shan Cooper, Executive Director of the Atlanta Committee for Progress, has been elected to serve as the new Vice Chairman of the GHS Board of Curators. The election took place on September 9, during the Board's Fall meeting under the leadership of Board Chairman Thomas M. Holder.
"I am deeply grateful to Shan for accepting this nomination and look forward with great anticipation to working with her to grow GHS and advance our teaching and research mission," said Dr. W. Todd Groce, President and CEO of the Georgia Historical Society. "Anyone who has worked with Shan knows that she is a dynamic and impressive leader who brings a wealth of corporate and nonprofit experience to the office of Vice Chairman. She's a perfect fit for this key leadership role."
Shan Cooper is the former Chief Transformation Officer of WestRock and was responsible for the Recycling and Waste Services Division, Procurement, Enterprise Logistics, and Information Technology. Before joining WestRock, Shan served as Vice President and General Manager of Lockheed Martin Aeronautics Company.
Shan was named Georgia Trend magazine's 2015 Most Respected Business Leader; one of the 2015 Women of the Year by the American Association of University Women; and one of Georgia Trend's Most Influential Georgians every year from 2012 to 2016. She was also named one of Black Enterprise magazine's Most Powerful Executives in Corporate America in 2017.
In addition to the GHS Board of Curators, Shan serves on the Board of Directors for the Atlantic Capital Bancshares, Inc., the parent company of Atlantic Capital Bank, N.A, the Georgia Power Company, Intercontinental Exchange Inc., and Veritiv Corporation; the Board of Directors for Grady Health System and the Board of Trustees of Emory University. Shan is also on the Board of Georgia Tech Research Institute, Zoo Atlanta, a member of the Atlanta Rotary Club, and a Life Member of the Board of Councilors for The Carter Center.
Her election fills the vacancy created by the passing of A.D. "Pete" Correll earlier this year.
For more information about the Georgia Historical Society and the GHS Board of Curators, please contact Patricia Meagher, Director of Communications, at 912.651.2125, ext. 153 or pmeagher@georgiahistory.com.
###
ABOUT THE GEORGIA HISTORICAL SOCIETY
Georgia Historical Society (GHS) is the premier independent statewide institution responsible for collecting, examining, and teaching Georgia history. GHS houses the oldest and most distinguished collection of materials related exclusively to Georgia history in the nation.
To learn more visit georgiahistory.com.