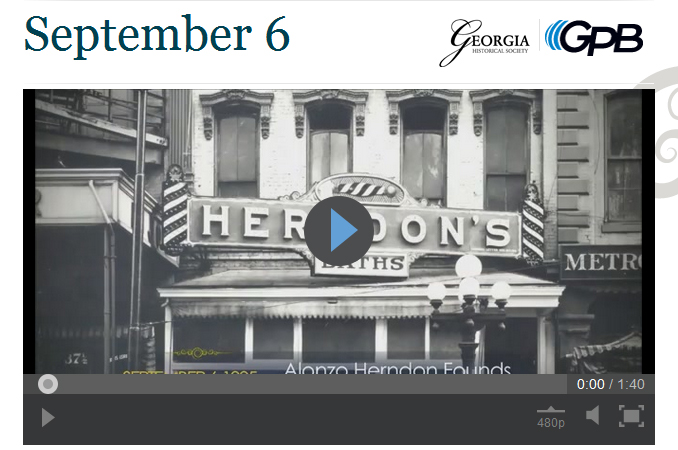 In keeping with this month's theme, we are featuring some Today in Georgia History segments on the history of business in Georgia.
He began life as a slave but, at 47, Alonzo Herndon started the Atlanta Life Insurance Company that became and remains one of America's most successful black-owned businesses, a testament to the enterprising spirit of a former slave and the company he began on September 6, 1905.
To learn more, visit Today in Georgia History.