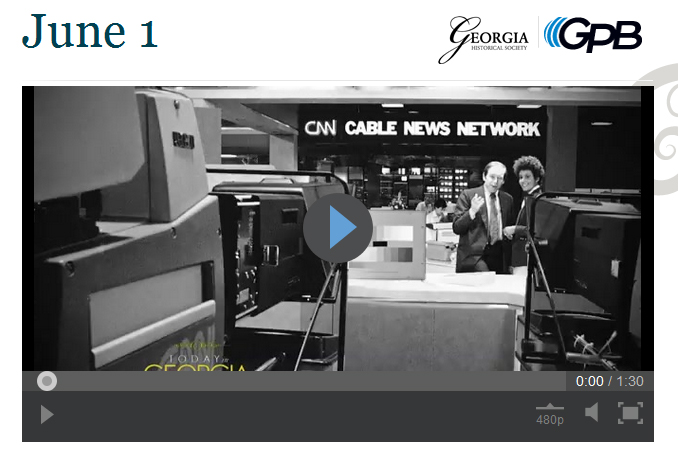 In keeping with this month's theme, we are featuring some Today in Georgia History segments on the history of business in Georgia.
Detractors called it the Chicken Noodle Network and a waste of time, but it revolutionized the way the world gets its news. Ted Turner launched the Cable News Network—CNN—in Atlanta as the world's first 24-hour all news network, on June 1, 1980.
To learn more, visit Today in Georgia History.