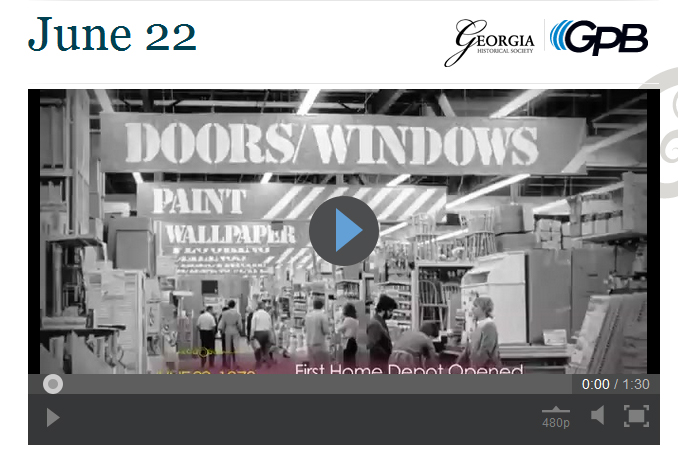 In keeping with this month's theme, we are featuring some Today in Georgia History segments on the history of business in Georgia.
Getting the stuff to do it yourself got a lot easier on June 22, 1979 when the first two Home Depots opened. Those first stores have grown to more than 2,200 locations and revolutionized the industry.
To learn more, visit Today in Georgia History.